Estate Planning, Living Will & Trust in Arizona
Not Sure Where to Start?
Let Us Explain Over the Phone.
We Can Help.
Table of Contents – Choose Topic:
Where to Start: Arizona Estate Planning, Living Wills & Trusts
Many people in Arizona dislike thinking about death and resist having important discussions with their families about how they would like their assets to be handled. while talking about estate plans might be uncomfortable, it is an important conversation for most adults to have. Estate planning can involve much more than writing a simple will.
It is important for people to understand what is involved in the process and to think about the objectives that they would like to accomplish through estate planning. An experienced estate planning attorney at the Shah Law Firm can discuss your goals and your situation and recommend the types of estate planning tools that might help you to accomplish them.
What is Estate Planning?
Your estate consists of everything that you own, including your vehicles, bank accounts, retirement accounts, investment accounts, personal property, real estate, business interests, and other assets. When you pass away, an estate plan allows you to make certain that your wishes are followed for how your assets will be distributed.
Estate planning will involve multiple steps. You will need to familiarize yourself with the different types of estate planning documents and determine your goals and objectives. You will also need to inventory your assets and figure out their worth.
Identifying people you trust and who are willing to serve as an executor, attorney-in-fact, or successor trustee is also important. An estate planning attorney at the Shah law firm can help you to think through everything and choose the right types of estate planning tools to accomplish your goals.
Why Estate Planning is Very Important
Estate planning allows people to make certain that their wishes are followed about how their assets will be handled after they die. Good estate plans can also help people to maintain some control over the types of medical care that they will receive at the end of their lives as well as to designate someone to make important decisions for them if they are incapacitated because of an accident or illness and are unable to make decisions for themselves.
All adults can benefit from estate planning, including young people. Once people turn 18, their parents can't obtain medical information or make decisions for their children. If an 18-year-old is seriously injured in an accident, having some basic documents in place, including a living will, an advance directive, or a medical power of attorney can allow the designated people to make medical decisions that comply with the person's wishes.
People who fail to create estate plans and who die without wills or trusts in place will have their assets passed under Arizona's intestacy laws, which are found in A.R.S. § 14-2101. Under intestate succession, your assets will be passed to your closest surviving relatives. If you want to decide who will receive different assets, an estate plan can allow you to do so.
Certain situations should prompt people to start planning their estates, including the following:
Getting married
Having children or adopting children
Getting divorced
Getting remarried
Death of a child or spouse
Receiving an inheritance
Having an increase in your net worth
Starting a business
Selling a business
Anytime that people experience a major change in their lives, they should consider their estate plans. If they have plans already drafted, major life changes should prompt them to review their plans and their beneficiaries and make modifications. This can help people to avoid unintended consequences.
What Documents are Needed for Estate Planning?
There are several different types of estate planning documents, including the following:
Wills
Trusts
Living wills and advanced directives
Medical and financial powers of attorney
Business succession plans
The particular types of estate planning documents that will work for you will depend on your estate and your goals. Meeting with an estate planning and living trust attorney can help you to determine which types of documents can help you to accomplish your objectives.
In addition to estate planning documents, some types of assets pass directly to your named beneficiaries without being listed in wills, including life insurance policies and retirement accounts. For these types of accounts, you should review your beneficiaries to make certain that they accurately reflect your wishes. Make sure to update your beneficiaries after you go through a divorce, for example.
Creating a Will and Enforcing Your Wishes
Some people try to create a will by downloading stock forms off of the internet. This is not a good idea. Online forms may not accurately reflect the laws of Arizona and are generally not good choices for most people. Working with an estate planning attorney who understands how to write a will that can withstand challenges and that can be used to protect the wishes of the testator is a better idea.
You can use your will to protect your assets and your family. Wills can be used to leave assets to the people you choose or to charitable organizations. If you have young children, you can name someone in your will to serve as their guardian if you die. You can also use your will to name someone you trust to manage property that you leave to your children while they are young.
Finally, you can name the executor of your estate in your will. This is the person who will be responsible for completing all of the tasks involved with passing your assets to the beneficiaries of your will, paying your remaining debts, filing your will in court, and filing the estate income tax return.
One drawback of a will is that most will have to be probated. The probate process is a matter of public record and can take a long time. If you have significant assets, want to keep your family's financial affairs private, and want to avoid probate, you might want to consider creating a trust.
Types of Trusts & Definitions
Trusts are documents that create a fiduciary relationship between a trustee who manages the assets that are held in the trust for the trust beneficiaries. Trusts can be established in a will, which are called Testamentary Trusts. They can also be created while the grantor is still alive.
A Trust that is created by a grantor while he or she is alive is called a Living Trust. Trusts can also be revocable or irrevocable. Revocable Living Trusts can be changed or terminated by the grantor at any time. Irrevocable Trusts cannot be changed without the agreement of all of the beneficiaries. When someone passes away with a revocable trust, it becomes irrevocable.
There are many different types of Trusts that can be created to meet different goals. For example, if you have an adult child who would not handle a lump-sum inheritance well, you could create a Spendthrift Trust. This type of trust can help to protect your adult child and to ensure that he or she will be taken care of.
Credit Shelter Trusts are trusts that allow high-net-worth couples to fully take advantage of their estate tax exemptions. While Arizona does not have an estate tax, there is a federal estate tax. Most people do not have to worry about federal estate taxes, however.
As of 2020, the federal estate tax exemption is $11.58 million per person. This means that married couples can exclude a total of $23.16 million from estate taxes. People whose estates exceed those amounts can create credit shelter trusts for the amounts that exceed the federal exemption amount. Without a credit shelter trust, people are taxed at around 40% on the portion of their estates that exceed the federal exemption.
By placing the balance in a credit shelter trust, a surviving spouse can live on the interest that the assets earn. When the surviving spouse passes away, the beneficiaries of the trust can receive the assets free of estate taxes.
There are many other types of trusts. Talk to an estate planning attorney to learn how to set up a trust to accomplish your specific goals. Your lawyer can discuss the available options and help you to determine who to name as a successor trustee.
What is Power of Attorney?
Powers of attorney are documents that you can create to designate someone to make important decisions for you. A financial power of attorney allows you to grant the authority to your agent or attorney-in-fact to make financial decisions for you. A medical power of attorney allows you to grant authority to your agent to make medical decisions for you. POAs can be springing or non-springing.
A Springing Power of Attorney only becomes effective if you are incapacitated and no longer able to make decisions for yourself. Non-springing Power of Attorney are effective as soon as they are signed. It is a good idea to create Springing POAs to protect your family if you are incapacitated by an accident or illness.
Living Wills and Advanced Directives
Advanced directives are documents that tell others about the types of medical care that you want to receive or do not want to receive. A living will is one type of advanced directive. Advanced directives include living wills, medical powers of attorney, do not resuscitate orders, and organ donation forms.
Living wills are documents that let you approve or decline various types of medical treatments. They are not the same thing as a last will and testament, but they are important documents to include in your estate plan.
What are Business Succession Plans?
If you own a business, a business succession plan should be a part of your estate plan. This type of plan provides step-by-step guidance about transferring ownership of your business after you die, retire, or become disabled. A business succession plan can help your business to continue operating after you separate from your company.
Business succession planning involves multiple financial and logistical decisions. Without a plan, businesses can suffer harm while people try to figure out how to proceed. A business succession plan can help to ensure that your business will survive even after you are gone.
Get Started with Estate Planning Attorney Justin Whittenton at Shah Law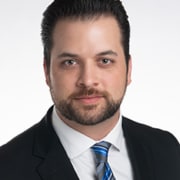 Whether you want to create a will or learn about other estate planning documents that can help you to reach your goals, talking to an experienced estate planning attorney can help. If you try to create documents on your own, many things can potentially go wrong.
Justin Whittenton practices Business Law, Trusts and Estates regularly and helps families prepare for their future in order to preserve their wishes.  Shah Law understands the importance of securing a family's future and avoiding probate when possible.
Contact the Shah Law Firm today to Schedule a Consultation and learn more about the Estate Planning Options that are available to you.