Quick Links:
Many people use the terms DUI and DWI interchangeably. In some cases, these terms can refer to two similar but different types of charges. However, in Arizona, DUI is the official term for Driving Under the Influence. This means even if someone thinks they have a DWI charge, the Arizona laws will treat it as a DUI.
DUI means Driving Under the Influence
DWI means Driving While Intoxicated
DWI typically means the charge strictly involves alcohol, while DUI can mean the charge involves any substance that can lead to influenced driving. Since Arizona's statutes only use the term DUI, it is important to understand it is an umbrella term for all impaired driving charges.
Nevertheless, there are some differences when it comes to a DUI involving drugs and DUI / DWI involving alcohol. To make it easier, you may sometimes see the terms listed as DUI Alcohol and DUI Drugs. The most important thing to remember is that a DUI for any reason is a serious criminal charge that you should fight.
---
What Are the Differences Between a DUI and a DWI in Arizona?
As stated, Arizona law counts impaired driving as a DUI. You will not receive an official DWI charge, but you can receive a DUI charge for behaviors or actions that law enforcement might associate with the term DWI. No matter what, these types of charges are criminal charges, and you need to handle them with care.
Generally, DUI laws in Arizona revolve around blood alcohol content (BAC), which is why many people associate the term strictly with alcohol. The proof that the state views both DUIs and DWIs similarly comes from the Arizona Revised Statutes. A.R.S. §28-1381 clearly points out what falls under the category of DUI.
The statute says it is unlawful for a person to drive or have any control of a vehicle if:
You are under the influence of alcohol, any drug, or any toxic substance released through vapor.
You have a BAC of 0.08 or more within two hours of driving, or while in control of a vehicle.
You have any drug in their system as defined by A.R.S. §13-3401, which is basically any illegal or illicit drug.
You have a BAC of 0.04 or more while driving or having control of a commercial vehicle.
As you can see, the DUI section covers influences from both drugs and alcohol. This means a DUI charge can vary widely based on different circumstances.
Arizona law combines drug and alcohol DUI laws, which means the penalties can also have some similarities, as well as the fines. Do not assume a DUI Alcohol will always work in the same way as a DUI Drug.
You should also know that any drug that causes impairment of any degree falls under the purview of these statutes. Prescription drug users can also face a DUI charge if they do not have a prescription for the drug or if they are abusing the drug.
---
Testing For DUI/DWI in Arizona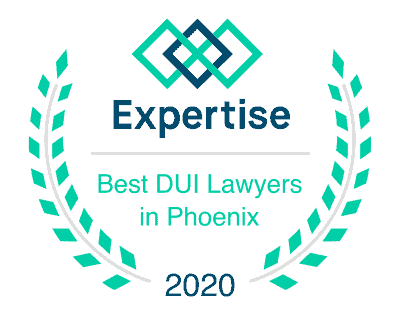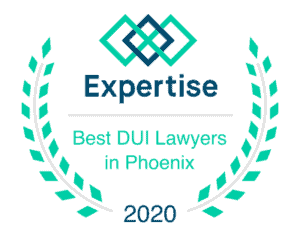 Law enforcement cannot test for drugs the same way they can test for alcohol. This leads to some of the main differences between a DUI Alcohol charge and DUI Drugs charge.
Under Arizona law, people arrested by law enforcement under the suspicion of a DUI violation give implied consent to let law enforcement administer a breath, blood, urine, or other tests to determine the drug content in that person's system.
Even if you pass a breathalyzer test, law enforcement can still ask you to perform another type of test if they still have a suspicion you are committing a DUI violation. If you refuse any of these tests, you are committing an additional crime. You can face additional penalties or have your license suspended for refusing a test.
In most cases, the need for a test other than a typical field sobriety test will mean the law enforcement officer will have to arrest you. Even if you refuse one of their tests, the officer will not free you. They will instead write up your refusal and can use that refusal as an excuse to destroy your license right then and there.
Do not give law enforcement an excuse to add charges or penalties. You will have your chance to fight the charges and challenge every aspect of the situation later.
Each type of test administered requires several considerations. This can help when it is time for you and a criminal defense attorney to come up with possible defenses for your charge.
---
What Are the Penalties and Fines for DUIs in Arizona?
A DUI in Arizona can come with various penalties depending on several factors. The first consideration comes from the type of DUI charge you are facing. There are two large categories of DUI charges in Arizona.
Both types of DUI are serious and can have serious consequences for someone, but an aggravated DUI charge will come with far larger consequences. Additionally, each of these categories of DUI has subcategories, and it is in these subcategories that penalties and fines can vary.
Beyond even those considerations come DUI charges that fall under the categories of Extreme DUI (BAC of 0.15 to 0.20) and Super Extreme DUI (BAC of over 0.20). Both misdemeanor and felony DUI charges can become extreme versions of those charges if someone has a BAC level that is high enough.
These extreme versions of the charge only add more penalties. Challenging these extreme versions of DUI charges can help lower potential penalties.
Generally, potential fines and penalties for a DUI in Arizona will depend on:
Number of prior offenses, if any
BAC level or the presence of drugs in the system
Status of the person's driver's license or CDL
If someone under the age of 15 was also in the vehicle
If you receive a DUI charge while driving with a license, not in good standing, or while you have a minor in the vehicle, the charge automatically becomes an Aggravated DUI.
We're Available Now to Talk.
---
Typical Penalties and Fines for a Misdemeanor DUI
Even as a misdemeanor, a DUI can completely upset someone's life in both small and large ways. Penalties for these charges vary, but here are the general penalties that all Misdemeanor DUI charges start with.
For first-time offenders, Misdemeanor DUI penalties include:
10 days in jail minimum
Up to 90 days license suspended/restricted
$250 minimum fine
Potentially community service
$1000 in assessment fees
Mandatory traffic school
Potentially other fees and assessments
If the violation stems from alcohol intoxication, you will also have to equip an ignition interlock device (IID) once you reinstate your license. The IID requirement can last from six months to a year. For DUI Drugs, a judge can still add an IID stipulation at their own discretion.
The court will also have some discretion for adding or removing penalties for a Misdemeanor DUI. You can have some penalties reduced or changed, but you can also have some added. For example, you can still receive up to 5 years of probation and up to 8 points on your MVD record.
For second, third, or greater offenses, the penalties become stiffer. Jail time increases to 90 days or more minimum at a second offense.
Fines can more than double. Length of license revocation increases, and the steps necessary to reinstate it become harder and more restrictive. Receiving a third DUI within seven years automatically upgrades the charge to a felony DUI.
Note that penalties for Extreme and Super Extreme DUI also follow an increasing penalty schedule starting with a first offense and continuing. The penalties work in much the same way as regular Misdemeanor DUIs but are typically a step higher. A Super Extreme DUI first offense increases the fines and the time someone must use an IID.
DUI convictions that mix and match the different types of Misdemeanor DUI can have varying penalties but the fact that more than one conviction has occurred will always mean those penalties will have far more weight.
Questions about DUI or DWI? Talk Directly with Arja Shah.
---
Typical Penalties and Fines for a Felony DUI
Aggravated or felony DUIs in Arizona do not just take prior DUIs into account, they also take prior felony convictions into account. It is of great importance that people understand these charges represent felony charges in general, with all that entails.
This means you can face rulings and laws that apply to felons and repeat felons, regardless of the fact that this is a DUI charge.
Some of the penalties you can face for a felony DUI start at:
4-month minimum prison sentence (prison, not jail)
8-month minimum prison sentence if a conviction occurs within 7 years of another
Mandatory drug or alcohol screening, treatment, or education program
Over $4,000 in combined fees and assessments
Potentially up to 10 years of probation
1 year of license revocation with no ability to apply for a Restricted Driving Permit
IID for 2 years (still possible if the charge is for DUI Drugs)
Various other penalties can come into effect as well. Repeat felony offenses will increase the fines and penalties by quite a bit. For example, a second Aggravated DUI, or if the Aggravated DUI is your second felony in general, you can end up in prison for years, rather than months.
Penalties will also increase regardless of the number of offenses if you receive a DUI with a child in the car, more specifically someone under 15 in the car. Extreme and Super Extreme rules also apply to felony DUIs. For all these charges, you can also have your vehicle impounded.
Felony DUI Charges can be Very Serious
---
What are Some Defenses for a DUI or DWI Charge in Arizona? 
Whether you are dealing with a misdemeanor or felony DUI charge, you absolutely should fight it. The penalties associated with these charges can affect your life in so many ways that it is always in your best interest to try to mitigate them as much as possible.
Working with a DUI defense attorney will give you your best chance to develop a strategy for combatting any DUI charge that comes your way. Your attorney should understand the DUI laws, the jurisdiction, the judges, and the process involved with a DUI charge. Look for experience and a proven track record that shows the attorney can deliver.
DUI defenses can vary widely depending on your specific circumstances. What works for one person will not necessarily work for someone else. This is why it is important to seek the help of an attorney. Some defenses for a DUI or DWI in Arizona can include:
Challenging the reason law enforcement stopped you
Finding witnesses who can corroborate your story
Directly challenging the accuracy of an officer's report
Proving you were driving under threat or duress
Challenging where the arrest took place, such as on private property
Challenging any sobriety test for accuracy, reliability, and the proper administration
Many other defenses exist, but it's imperative you work with a DUI attorney to figure out which approach will work best for your specific case.
---
We are Here to Help Fight Your DUI or DWI Charge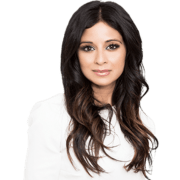 Many law firms in Arizona might try to take advantage of someone that has just been arrested for DUI. We believe that is absolutely not right! For many people, times are hard enough already without the extra stress that can come from these types of charges. At Shah Law PLLC, we are here to help.
If you're facing a DUI charge in the Phoenix Metro Area, contact Shah Law today. You'll receive a free detailed review of your case and recommendations for the best course of action moving forward. Let the Shah Law Firm start preparing your case for success today.