Arja Shah Will Fight Your Extreme DUI Charge
Even a first-time extreme DUI conviction can turn your life upside down. Arizona is home to the toughest DUI laws in the country and without effective representation, you could end up facing the maximum Arizona extreme DUI penalties. Don't make the mistake of going up against the power of Arizona's criminal justice system on your own. You need a talented and experienced attorney looking out for you.
That's exactly what you'll get when you choose the Shah Law Firm. Arja Shah focuses exclusively on representing people who have been charged with a crime. She has an outstanding track record of fighting hard for her clients and achieving winning case results on their behalf.
---
Understanding What is an Extreme DUI Charge
In Arizona, the level of DUI you are charged with is based on your blood alcohol content. Anyone suspected of driving with a BAC of 0.08 or higher can be arrested and charged with DUI. The Arizona extreme DUI BAC is set between 0.15 and 0.20. Someone with a BAC between 0.15 and 0.20 can be charged with extreme DUI.
Is an Extreme DUI a Felony in Arizona?
Alarming as "extreme" may sound, extreme DUI is still classified as a misdemeanor under Arizona law, unless there are other factors involved such as a DUI with a child in the car, or a DUI accident. Still, the consequences can be severe and life-altering. Let's take a look at some of the penalties of an Extreme DUI.
Longer Jail Term:
The minimum jail term for a first-time extreme DUI conviction is 30 days. In some cases, home detention becomes eligible after two days. Part of this sentence may also be suspended for first-time offenders who agree to attend a substance abuse treatment program.
Loss of Driver's License:
Anyone convicted of extreme DUI will also have their license suspended for a period of 90 days.
Ignition Interlock Device:
The State of Arizona requires anyone convicted of extreme DUI to have an ignition interlock device installed once their license is reinstated. The device must remain on the vehicle for 12 months.
Fines and Court Fees:
The fines associated with an extreme DUI conviction typically end up costing around $3,000 or more. There are also costs associated with maintaining and servicing the ignition interlock device and monitoring fees for those who were forced to serve home detention.
Criminal Record:
People with an extreme DUI on their criminal record have a tough road ahead. The stigma makes it much harder to find employment. Because convictions are a matter of public record, many people suffer irreversible damage to their reputations.
---
How Should You Address Your Extreme DUI Charge?
When you are charged with driving under the influence, your first priority should be hiring a lawyer who will defend your rights and look out for your best interests. The Shah Law Firm has a proven track record of fighting for clients just like you.
You Need an Experienced Arizona Extreme DUI Defense Lawyer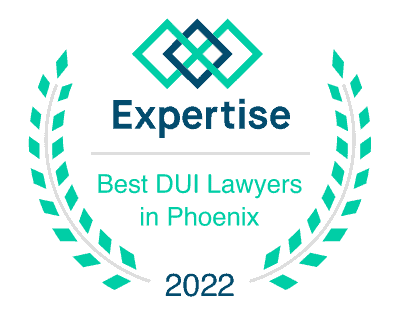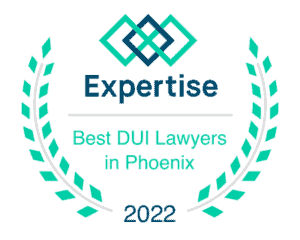 For some reason, some people who are facing criminal charges actually entertain the thought of representing themselves in court. While doing so is possible, it is simply not the smartest thing to do if you want to beat the charges against you.
On top of their legal skill and experience, veteran lawyers like Arja Shah eat legal procedures and processes for breakfast. Filing motions, beating deadlines set by the judge, and browsing through hundreds, even thousands, of court documents are part of a lawyer's tedious regular grind, which could easily exasperate a non-lawyer.
Another advantage of having a lawyer by your side is you have a measure of protection against abusive authorities. Most law enforcement officers are good people, but there are some within their ranks with the propensity to commit illegal acts like filing false reports, tampering with evidence, and even giving false testimony to make sure they land in jail. Good thing experienced attorneys can easily spot such irregularities and inconsistencies and will do everything to render all of them inadmissible in court.
Most importantly, criminal defense lawyers are dedicated to getting you the most favorable result possible. Whether it's an acquittal, dismissal of the charges, or a plea bargain or settlement, you can rest assured that an Arizona extreme DUI lawyer like Arja Shah will do everything in her power to help you avoid a conviction.
---
Contact The Shaw Law Firm to Schedule a Free Consultation
If you're facing Extreme DUI charges and you want to have a solid and effective defense right away, call Arja Shah today and make an appointment for a consultation. Time is of the essence when it comes to the preparation of criminal cases, and you would want to have a head start to help improve your chances of beating the charges against you.