Quick Links:
Voted Best DUI Lawyer In Phoenix
The Shah Law Firm is proud to be voted Best DUI lawyer In Phoenix on Avvo, Super Lawyers, Justia, and Google My Business. Lead attorney, Arja Shah, works hard for every client and personally handles each case to ensure her clients receive the best possible outcome in their DUI cases.
Arja understands that a DUI charge, whether it results in a conviction or not, can have devastating impacts on your life. With over a decade of experience and Over 3,000 Case Victories, Shah Law Firm PLLC has an outstanding success record and is ready to help you fight your Arizona drunk driving charges. Call Shah Law PLLC
---
---
Dealing with Driving Under the Influence Charges
It has been Nationally Televised that Phoenix has some of the nation's strictest DUI laws and related penalties in the country. According to the Arizona Government, the State of Arizona records over 20,000 DUI arrests each year, most of those occurring in the Phoenix area.
Having a Phoenix DUI attorney can help protect your rights and the status of your driver's license. Some of the more serious extreme DUI charges require an attorney with years of experience in DUI law. Locating affordable and effective representation should be one of the first actions you take after being charged.
---
What are the DUI Laws in Arizona?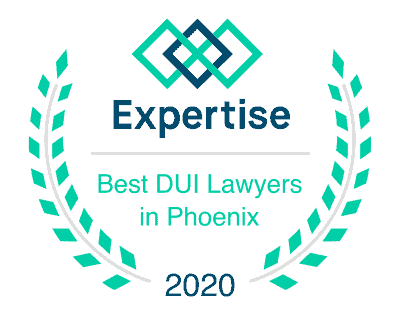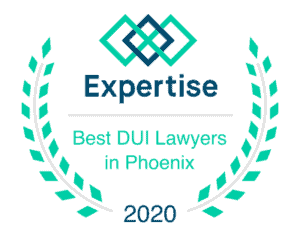 Phoenix is the state capital of Arizona and is the most populated state capital in the United States. Over the last 20 years, Phoenix has experienced an explosion in growth. From tech giants to financial organizations, Phoenix is home to numerous companies and industries. This is one reason why Phoenix Law Enforcement has cracked down on alcohol-related arrests. An experienced DUI lawyer in Phoenix will almost undoubtedly make a significant difference in the outcome of your case if you have been accused of driving under the influence.
In Arizona, there are several outlining DUI laws, but all have one thing in common. They all can have a damaging effect on your life.
DUIs are classified by your Blood Alcohol Concentration (BAC):
DUI that involves a BAC level from 0.08 to 0.15 is a Misdemeanor DUI (0.04 for those with a CDL / Commercial driver's License).
Extreme DUI involves a BAC level from 0.15 to 0.20
Super Extreme DUI involves a BAC level from 0.20 and up
Felony Aggravated DUI penalties are much worse. A DUI becomes a felony if any of the following are present during the time of arrest:
Having a passenger under 15 years old in the vehicle
Multiple DUI charges within 7 years
Driving under a suspended, restricted, or revoked license
Driving without an interlock device after being required to have one
Causing an accident due to driving under the influence
Damages to people or property (accident) while under the influence.
---
Penalties and Fines if Convicted of DUI in Arizona
It is no surprise that if you are charged and convicted of driving under the influence of alcohol or drugs, there are steep fines you will have to pay. In addition to the fines, there are serious penalties if found guilty, such as:
Jail / Prison Time ranging from 1 day to several years, depending on the charges;
Community Restitution;
Traffic School / Defensive Driving;
Ignition Interlock Device that must be installed (that you pay for) and used every time you operate a vehicle;
Drivers License Suspended / Revoked
Points on your license and Permanent Charges on Your Record;
Thousands of Dollars in Fines
There are instances where a DUI charge may present more extreme consequences, such as a felony DUI. When you face these types of charges, you need to make sure you hire the right drunk-driving attorney the first time.
See below for when to ask if your DUI is more serious than a standard arrest.
There was a weapon involved
Contact Shah Law Firm today if you're looking for a DUI lawyer in Phoenix with the compassion, skills, experience, and passion to provide you with the DUI defense you deserve.
---
Common Defenses for DUI Charges in Phoenix
There are many different ways that an attorney could defend someone and help beat a DUI. Having an attorney that knows what to look for is key. Arja Shah has been helping clients get their charges reduced and even dismissed completely by using some of these tactics:
The following are just some reasons an attorney might use to dismiss your case…
There must be a valid reason to pull someone over and/or make an arrest.
People sitting in non-moving cars cannot be arrested for DUI.
Before an officer can administer the Horizontal Gaze Nystagmus (HGN) "eye test", they must be certified.
An officer cannot arrest someone for refusing a field sobriety test.
The blood or breath testing device is flawed or faulty.
People cannot be denied their right to counsel.
Invalid evidence.
Not provided with an Admin Per Se / Implied Consent Form
The National Highway Traffic Safety Administration (NHTSA) set guidelines, for people that should not be given field sobriety tests, which includes people who…
Are 65 years old or older
Are around 50 pounds overweight
Have back, hip, ankle, leg, or knee injuries
Have disabilities that can affect their balance
Are wearing high heels with a heel height of 2 inches or higher
---
How Much Does a Phoenix DUI Lawyer Cost?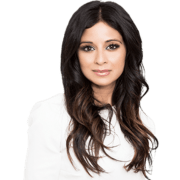 Many law firms in Arizona might try to take advantage of someone that has just been arrested for DUI. We believe that is absolutely not right! If you're facing DUI charges in or around Phoenix, schedule a professional legal consultation with Phoenix drunk driving attorney Arja Shah today. Call Arja at (602) 560-7408 to learn more about how you can be assured of getting the best defense possible for your case and have the guidance of a drunk driving attorney who can help you navigate the complexities of the Arizona criminal justice system.
You'll receive a free detailed review of your case and recommendations for the best course of action moving forward. Let the Shah Law Firm start preparing your case for success today.