DUI at Desert Ridge MarketPlace
Desert Ridge Marketplace is a popular hub in Phoenix, Arizona, for shopping, dining, and entertainment. With restaurants like The Keg Steakhouse, Dave & Buster's, and Yard House, as well as activities like outdoor concerts, it attracts locals and tourists alike.
The recent "sip and stroll" program,
which allows patrons to walk around with alcoholic beverages, has been a hit but also potentially raises the risk of DUI incidents. 
Shah Law Firm aims to clarify how Arizona DUI laws apply in these situations, particularly if you are in this predicament at Desert Ridge Marketplace.
In this article, we will explore the following topics: 
---
Arizona's DUI Laws
Arizona's DUI laws are uniformly applied across the state, including the North Phoenix area,
The primary legislation governing DUIs is Arizona Revised Statutes §28-1381,
which makes it illegal to operate or be in actual physical control of a vehicle while under the influence of alcohol, drugs, or other intoxicating substances.
The law specifies a blood alcohol content (BAC) limit of 0.08% for regular drivers and 0.04% for commercial vehicle drivers.
The penalties for a DUI conviction can range from fines, license suspension, and mandatory installation of an ignition interlock device to jail or prison time, depending on the severity of the offense and whether it's a first-time or repeat offense.
Additionally, Arizona has an "implied consent" law,
meaning that by driving a vehicle, you automatically consent to blood, breath, or urine testing if you are arrested for a DUI. Refusal to submit to these tests can result in a 12-month license suspension.
Specific zones like school areas can also have enhanced penalties if you're caught driving under the influence. Since North Phoenix is a bustling area with shopping destinations like Desert Ridge Marketplace, law enforcement agencies are particularly vigilant about DUI offenses. If you're caught and convicted, the ramifications can severely impact your life.
---
Desert Ridge Marketplace's Rules About "Sip and Stroll"
Desert Ridge Marketplace offers a unique "Sip and Stroll" program, allowing patrons to enjoy alcoholic beverages while exploring the shopping center. While this presents a convenient and enjoyable shopping experience, it's important to understand the program's rules and guidelines to avoid potential legal issues, especially DUIs.
According to the official Sip and Stroll webpage,
participants must be at least 21 years old and are allowed to purchase alcohol from participating vendors.
These drinks must be consumed within designated areas clearly marked by the shopping center. Additionally, the Code of Conduct for Desert Ridge Marketplace explicitly states that visitors must comply with all state and local laws, including those concerning the consumption of alcohol.
Failure to adhere to these guidelines could result in expulsion from the property and could lead to legal repercussions. If, for instance, you were to leave the designated areas with an alcoholic beverage, you might be in violation of public drinking laws. More severely, if you were to operate a vehicle after participating in "Sip and Stroll" and were found to have a BAC above Arizona's legal limit of 0.08%, as stipulated by Arizona Revised Statutes §28-1381, you could be charged with a DUI.
---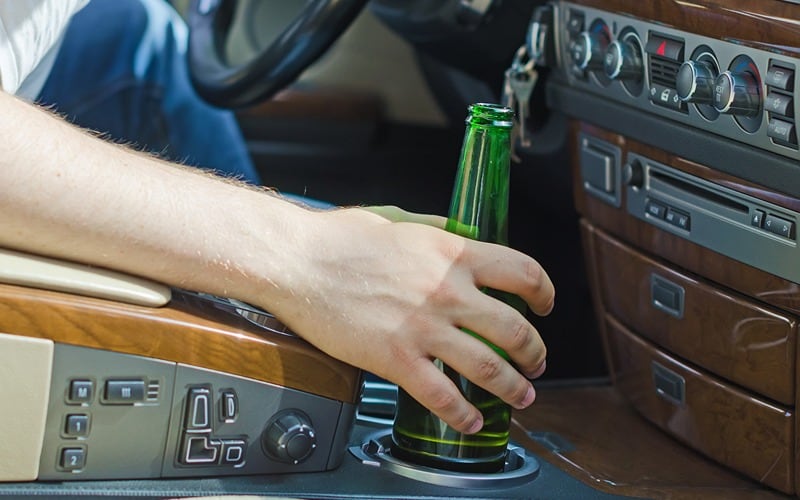 Carrying a "Sip and Stroll" Container Outside Approved Locations
The "Sip and Stroll" program at Desert Ridge Marketplace has specific rules about where you can enjoy your drink. As per the program's webpage, you can consume alcohol only in designated Common Areas, The District, and The Barnes and Noble Courtyard.
Firstly, if you step outside these approved zones while carrying your "Sip and Stroll" container, you could be stopped by Desert Ridge security and potentially expelled from the property. Repeated violations might even lead to a longer-term ban from the marketplace.
Secondly, if you leave the marketplace and get into your car with an open "Sip and Stroll" container,
you are in violation of Arizona Revised Statutes §4-251,
which prohibits open containers of alcohol in a vehicle's passenger area. Law enforcement could ticket you for the open container violation and potentially investigate further for signs of impaired driving. If they suspect you're under the influence, they might administer field sobriety tests or a breathalyzer test. A BAC level above 0.08%, as per Arizona Revised Statutes §28-1381, would result in a DUI charge, carrying penalties like fines and potential jail time.
---
The "One Drink" Myth
The belief that consuming only one alcoholic drink exempts you from DUI charges is a widespread but dangerous misconception. Arizona's DUI laws, particularly Arizona Revised Statutes §28-1381, don't solely rely on a specific BAC level to determine impairment.
The law makes it illegal to operate a vehicle if you are "impaired to the slightest degree" by alcohol, drugs, or any intoxicant.
For example, even if your BAC is below the legal limit of 0.08%, if a law enforcement officer observes signs of impairment, such as erratic driving, poor coordination, or delayed reactions, you could still be arrested and charged with DUI. Additionally, for certain drivers like those under 21 or commercial vehicle operators, the legal BAC limits are even stricter.
 Your body's ability to metabolize alcohol can be influenced by various factors like weight, age, and food intake,
making it risky to assume that one drink won't lead to impairment. If you're stopped by law enforcement, any observed signs of impairment could lead to field sobriety tests and potentially even a breathalyzer test.
A surprising statistic is that according to the Arizona Department of Transportation, nearly 5,000 DUI arrests in Arizona were for drivers with a BAC below 0.08% in 2019. 
---
Field Sobriety Tests and Desert Ridge Marketplace
When enjoying the "Sip and Stroll" program at Desert Ridge Marketplace, it's important to be aware that participating does not exempt you from the laws concerning impaired driving. According to Arizona Revised Statutes §28-1381,
law enforcement officers can administer field sobriety tests to assess whether you're impaired "to the slightest degree,"
even if your BAC is below the legal limit of 0.08%.
Field sobriety tests commonly include the one-leg stand, walk-and-turn, and horizontal gaze nystagmus tests. If you're stopped by law enforcement while leaving Desert Ridge Marketplace, you may be asked to perform these tests. Even though they're designed to evaluate your motor skills and attention level, numerous factors like uneven surfaces, footwear, and even nerves can affect the results.
It's worth noting that failing a field sobriety test does not automatically lead to a DUI conviction. However, it does provide the police with probable cause to arrest you and administer further tests like breath or blood tests. 
In a court setting, the results of your field sobriety tests can be used as evidence against you to support a DUI charge. Prosecutors often use the outcome of these tests to show that you were impaired "to the slightest degree," as described in Arizona Revised Statutes §28-1381. Even if your blood alcohol content (BAC) tests were borderline or inconclusive, a poor performance on field sobriety tests can tip the scales against you.
It's important to remember that while these tests are not foolproof, their results are admissible in court and can significantly impact the outcome of your case. Therefore, having an experienced DUI attorney can be crucial for challenging the validity of these tests and presenting a strong defense on your behalf.
---
Defenses to DUI Charges in North Phoenix
Being charged with a DUI in North Phoenix is a serious matter that can have long-lasting repercussions. However, there are several defenses an experienced DUI attorney may use to challenge the charges against you in accordance with Arizona Revised Statutes §28-1381 and related laws.
Questioning the Traffic Stop

: One common defense is challenging the legality of the initial traffic stop. Law enforcement officers must have reasonable suspicion of criminal activity to make a stop. If this can't be proven, any evidence obtained during the stop may be inadmissible in court.

Challenging Field Sobriety Tests

: These tests are not always reliable indicators of impairment. External factors like uneven road surfaces, poor lighting, or even nervousness can affect your performance. A skilled attorney can question the validity of these tests.

Contesting Blood and Breath Tests

: The equipment used for measuring BAC must be regularly calibrated and maintained. If there's any doubt about the machine's reliability or the procedure's accuracy, the test results may be contested.

Medical Conditions

: Certain medical conditions, such as diabetes or acid reflux, can affect breathalyzer results. These can be brought to light as a defense to DUI charges.
---
How a Local DUI Defense Attorney Can Help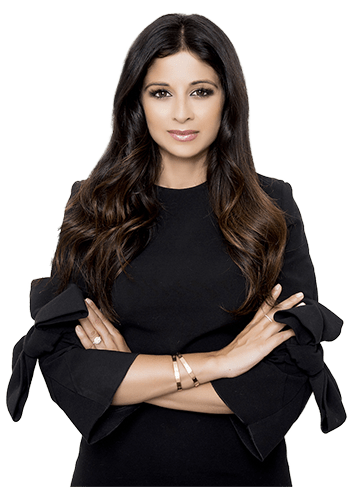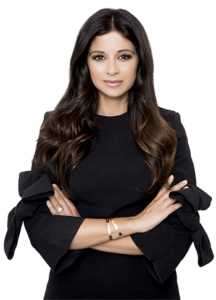 If you find yourself facing DUI charges in North Phoenix, getting help from an experienced attorney like those at Shah Law Firm is essential. The firm specializes in DUI and criminal defense, offering expert advice to help you make sense of Arizona's complicated DUI laws, such as Arizona Revised Statutes §28-1381. Our attornyes will review your case, explore defenses, and work to lessen the impact of the charges on your life.
The experience of being charged with a DUI can be stressful and unsettling. Arja Shah and her team of skilled attorneys knows what's at stake and provides a free consultation to help you understand your situation better. To take a step toward protecting your future, contact Shah Law Firm today at (602) 560-7408.