DUI in a National Park- What Happens if I Get a DUI while Visiting the Grand Canyon?
It's a situation no one ever wants to find themselves in – you've enjoyed a beautiful day at the Grand Canyon, perhaps even savored a couple of beers around a campfire, and then decided to drive back to your campsite or lodge. Suddenly, you face a driving under the influence (DUI) charge within a national park. While such an occurrence can feel overwhelming, it's essential to understand your rights and legal obligations.
Here in Arizona, specific state laws govern DUI offenses, but things are a bit different when it comes to national parks. Federal laws take precedence in these territories, adding another layer of complexity to the situation. 
In this article, we'll cover the following topics:
Did you know that hundreds of DUI arrests occur annually in national parks? Many people aren't aware of how serious these charges can be, but we aim to shed light on the matter.
---
Understanding the Legal Distinction: State vs. Federal DUI
When driving intoxicated on most Arizona roads, you'll likely face charges under the state's DUI law, ARS §28-1381. However, national parks are federal property, so federal DUI laws apply. This distinction can significantly impact your case. It's important to note that federal DUI convictions often carry more severe penalties, including higher fines and possibly longer jail sentences.
---
Overview of the Arizona DUI Laws (ARS §28-1381)
In Arizona, according to ARS §28-1381, driving or physically controlling a vehicle is illegal if you are impaired to the slightest degree by alcohol or drugs. Arizona's DUI laws are known for their strictness, with penalties ranging from fines and mandatory jail time to suspension or revocation of your driver's license.
---
How Federal DUI Laws Apply in National Parks
Under Title 36 of the Code of Federal Regulations, Section 4.23, operating a motor vehicle in a national park is unlawful under alcohol, drugs, or any other intoxicating substance.
Unlike Arizona's law, the federal DUI law doesn't specify a blood alcohol concentration limit but leaves it up to the officer's discretion to determine impairment.
---

The Unique Challenges of a DUI at the Grand Canyon
Navigating a DUI charge is never easy, but the challenges can be magnified when it happens at a place as iconic and regulated as the Grand Canyon. The Grand Canyon is a national park and a significant tourist attraction, drawing millions of visitors each year worldwide.
This means law enforcement at the Grand Canyon is well-equipped to deal with alcohol-related offenses.
In addition to local law enforcement, the National Park Service rangers have jurisdiction within the park boundaries, making it even more challenging for individuals facing a DUI charge.
Furthermore, the unique topography of the Grand Canyon can complicate matters. The park has cliffs, narrow and winding roads, and limited lighting, making navigating challenging even for sober drivers. When alcohol is involved, the dangers multiply exponentially.
The consequences of a DUI at the Grand Canyon can be severe, including hefty fines, license suspension, mandatory alcohol education programs, and even imprisonment.
It is crucial for individuals facing a DUI at the Grand Canyon to seek legal guidance and understand the unique challenges they may face. 
---
Jurisdictional Issues: Who Handles DUIs in National Parks?
Park Rangers – federal law enforcement officers – typically handle DUIs in national parks.
These cases are processed in federal court, unlike state DUIs, which go through state courts.
A DUI charge in a national park can often result in a mandatory federal court appearance.
---
Understanding Your Rights When Stopped for a DUI in a National Park
Getting pulled over for a DUI in a national park can be an unnerving experience. The fact that you are on federal land may add an additional layer of stress.
However, despite being under federal jurisdiction, it's critical to remember that you still retain specific rights.
These rights are designed to protect you during encounters with law enforcement officers and apply regardless of whether you're on state or federal property.
To help you better understand these protections, we've compiled a detailed breakdown of the rights you hold when stopped for a DUI in a national park:
The Right to Remain Silent

: This is a crucial aspect of the Fifth Amendment, protecting you from self-incrimination. If you're pulled over under suspicion of DUI, you're under no obligation to answer potentially incriminating questions such as, "How much have you had to drink?"

The Right to Legal Representation

: The Sixth Amendment ensures your right to legal counsel. If you're detained or arrested, you can request to speak with a DUI defense attorney before answering further questions. It's often a good idea to exercise this right, as an attorney can provide critical guidance during this complex process.

The Right to Refuse Field Sobriety Tests

: In Arizona and many other states, you can refuse field sobriety tests without direct penalties. These tests can include the walk-and-turn, one-leg stand, or horizontal gaze nystagmus test. However, remember that refusal may lead to your arrest if the officer has other cause to believe you're intoxicated.
While awareness of these rights is essential, it's equally important to understand that some actions can lead to further legal complications.
One such action is refusing a breath, blood, or urine test. In Arizona, as is the case in many states, implied consent laws mean that refusing such a test can lead to an automatic suspension of your driving privileges. Remember, the officer must inform you of the consequences of refusal.
By understanding and exercising your rights effectively, you can help ensure your defense against a DUI charge in a national park is as strong as possible. Of course, hiring an experienced DUI defense lawyer from a reputable law firm like The Shah Law Firm can help you navigate these rights and work towards the best possible outcome.
---

Role of the Park Ranger in DUI Stops and Arrests
Park rangers are crucial in DUI stops and arrests within designated parks and recreation areas.
As law enforcement professionals, park rangers are responsible for maintaining the safety and well-being of the visitors in their parks. This includes ensuring that individuals adhere to traffic laws and regulations, particularly concerning alcohol and drug impairment.
When engaging in routine patrols, park rangers can detect and identify signs of potential DUI incidents, such as erratic driving or suspicious behavior.
They are trained to gather evidence, conduct field sobriety tests, and make arrests when necessary.
Additionally, park rangers often collaborate with local law enforcement agencies to coordinate DUI checkpoints and enhance enforcement efforts. 
---
Importance of Hiring a Criminal Defense Attorney Experienced with Federal DUI Cases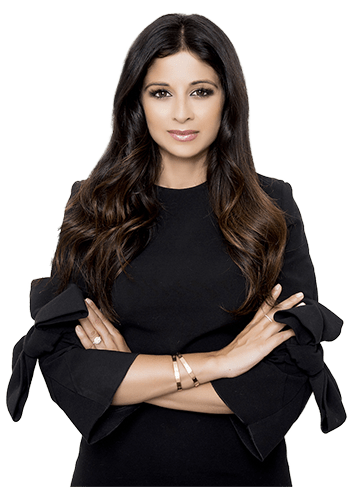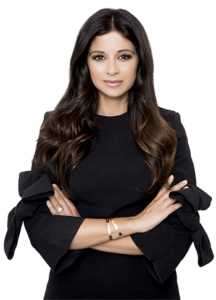 Facing a DUI charge in a national park is not a situation to tackle alone. We will ensure your rights are protected every step of the way. Remember, the proper defense is your best defense.
Don't let a DUI define your future—contact the Shah Law Firm today and receive a free consultation at (602) 560-7408.