What if I Get a DUI in a Rental Car in Arizona? Can You Rent a Car with a DUI on Your Record
Did you know that getting a DUI in a rental car can have serious consequences?
In fact, the number of DUIs in rental cars is on the rise, and the likelihood of a rental car accident involving a DUI is higher than ever.
When you're renting a car, it's crucial to understand Arizona's DUI laws and how they can affect your driving privileges and your wallet.
In this article, we'll explore the following topics:
---
Arizona DUI Laws Still Apply, Even to Rental Cars
In the state of Arizona, DUI laws apply to all drivers, whether they're driving a personal vehicle or a rental car.
According to the Arizona Revised Statutes (ARS), a driver can be charged with a Regular DUI (ARS 28-1381), Extreme DUI (ARS 28-1382), Super Extreme DUI (ARS 28-1382), Felony Aggravated DUI (ARS 28-1383), or Underage DUI (ARS 4-244) depending on the specifics of the case.
It's important to remember that the penalties for these DUI charges can be severe, even when driving a rental car.
These penalties may include jail time, fines, license suspension, points on your criminal record, and mandatory installation of an ignition interlock device (IID).
A DUI in a rental car can also lead to further complications with the rental car company and your insurance provider.

Common Reasons to Rent a Vehicle
Vacation or leisure travel: Renting a car while on vacation can provide greater flexibility and convenience for exploring the destination.
Business travel: Business trips often require transportation to meetings, conferences, or other events, making rental cars a practical option.

Temporary transportation

: If your personal car is in the shop undergoing repairs or maintenance, and you need to rent a vehicle, a rental can provide a temporary solution for your transportation needs.
Test driving: Renting a specific car model can give you the opportunity to test drive it before deciding to purchase or lease.
Moving or transporting large items: Renting a larger vehicle, such as a van or truck, can be helpful for moving or transporting bulky items that won't fit in your own car.
Road trips: Renting a car for long road trips can help reduce wear and tear on your personal vehicle and may be more fuel-efficient or comfortable for extended travel.
Insurance replacement: If your car is involved in an accident and is being repaired, your insurance company may cover the cost of a rental car for the duration of the repairs.
Special occasions: Renting a luxury or exotic car can add a touch of elegance or excitement to events such as weddings, proms, or anniversaries.
Driver's license restrictions: If you're required to drive a vehicle with specific features, such as an ignition interlock device, renting a car with those features may be necessary.
---
What Happens if the Rental Car is Impounded?
If you're arrested for DUI in a rental car, the vehicle may be impounded by the police.
When a rental car is impounded, the rental company is notified and will typically retrieve the vehicle from the impound lot.
However, you may be responsible for the costs associated with the impoundment, including towing and storage fees, which can add up quickly.
Additionally, the rental car company may charge you for the loss of use of the vehicle while it is impounded.
This means you may be responsible for the rental fees for the days the car is not available for rent due to the impoundment.
Below is a bulleted list of the impoundment lengths and average costs for each type of DUI in Arizona:
Please note that these figures are approximate and can vary depending on the specific circumstances of each case, such as the impound lot fees, location, and additional penalties.
It's essential to consult with an experienced DUI attorney to get accurate information tailored to your specific situation.
---
Will Your Insurance Rates Go Up if you get a DUI Conviction in a Rental Car?
If you're convicted of a DUI in a rental car, it's very likely that your insurance rates will increase.
In Arizona, a DUI conviction is considered a major violation, which can lead to significant increases in insurance premiums.
This is because insurance companies view drivers with DUI convictions as high-risk and, therefore, more likely to be involved in accidents or file claims.
In some cases, your insurance company may even cancel your policy or refuse to renew it after a DUI conviction.
If this happens, you'll need to find a new insurance provider that specializes in high-risk policies, which can be more expensive.
---

Can You Legally Rent a Car with a Past DUI on Your Record?
Having a previous DUI on your driving record can make it difficult to rent a car in the future.
Some rental companies have policies that prohibit them from renting a car with a DUI conviction within a certain time frame, typically five to seven years.
Additionally, if you're required to have an ignition interlock device (IID) installed in your vehicle as part of your DUI sentence, you may not have eligibility to rent a car without an IID.
However, some car rentals companies such as Hertz, Avis, or Alamo may be willing to work with drivers with a DUI by doing a record check, especially if the conviction is several years old.
It's essential to research and contact rental car companies ahead of time to determine their specific policies regarding renting to individuals with a DUI.
If you may need to rent a car and have an IID requirement, you may also want to inquire about the availability of rental cars equipped with an ignition interlock breathalyzer.
These vehicles may be limited and more expensive, but they could provide an option for those with this specific requirement.
---
Criminal and Civil Penalties for a Rental Car Accident
If you're involved in a rental car accident while driving under the influence, you could face both criminal and civil penalties.
In addition to the DUI charges and their associated penalties (jail time, fines, suspended driver's license suspension, etc.), you may also be held responsible for any damages or injuries caused by the accident.
In a civil lawsuit, the other party involved in the accident can seek compensation for medical expenses, property damage, lost wages, and pain and suffering.
Additionally, the rental car company may also pursue you for damages to their vehicle or loss of use fees according to their rental contract.
These financial burdens can be significant and may have long-lasting effects on your financial well-being.
It's essential to consult with an experienced Phoenix DUI lawyer to help navigate the complex legal process and potentially minimize the consequences you may face.
---
How a Phoenix DUI Lawyer from the Shah Law Firm Can Help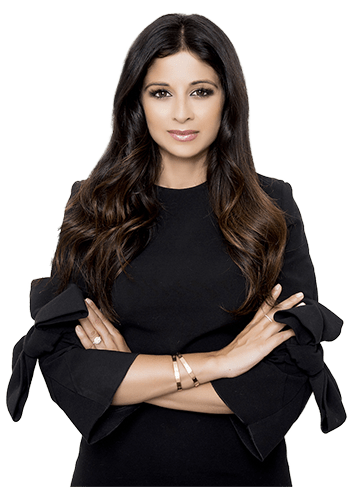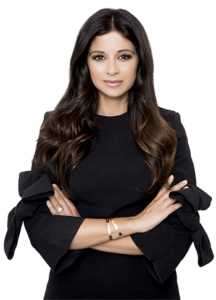 If you're facing criminal charges in a rental car, having an experienced Phoenix DUI lawyer on your side is critical.
At the Shah Law Firm, our attorneys are well-versed in Arizona's DMV laws and have extensive experience defending clients against all types of DUI charges.
We can assist with navigating the legal process, negotiating with the rental car company and insurance providers, and representing you in both criminal and civil proceedings.
Don't let a DUI charge define your future—contact the Shah Law Firm today to start building your defense (602) 560-7408.