Getting a DUI in Cave Creek, Arizona
Cave Creek, Arizona, is a haven for outdoor enthusiasts and fans of the Old West, offering everything from horseback riding adventures to lively local events like Cave Creek Bike Week. The town is also home to unique dining experiences, including places like the Buffalo Chip Saloon, which offers bull riding alongside its menu. However, the enjoyment of these attractions can be quickly overshadowed by the serious implications of receiving a DUI. According to Arizona law, a DUI conviction carries harsh penalties,
affecting everything from your driving privileges to your future employment.
Whether you're a Cave Creek local or a tourist attracted by its vibrant atmosphere and events, understanding the area's DUI laws is important. This blog post will guide you through various DUI scenarios you might encounter in Cave Creek, possible defense strategies, and why hiring a local DUI defense attorney could make a positive impact in your case. 
In this article, we will explore the following topics: 
---

What is the DUI Law in Cave Creek?
Understanding the DUI laws in Cave Creek is important for both residents and visitors who want to enjoy the local scenery and events responsibly. Cave Creek adheres to Arizona state laws concerning driving under the influence of alcohol or drugs. While the town itself may not have specific ordinances that differ from the state's, it's crucial to know what the Arizona laws entail, as they are fully enforceable in Cave Creek.
The primary statute governing DUIs in Arizona is Arizona Revised Statutes (ARS) §28-1381. According to this law, it is illegal to operate a motor vehicle:
With a blood alcohol concentration (BAC) of 0.08% or higher within two hours of driving
While under the influence of any drug or its metabolite
While under the influence of alcohol, drugs, or a vapor-releasing substance if the person is impaired "to the slightest degree"
These laws apply universally across Arizona, including in Cave Creek. So whether you're leaving a popular venue like Buffalo Chip Saloon or heading home from a scenic horseback ride, the same DUI laws apply.
---
Can You Get a DUI Riding a Horse in Cave Creek?
Cave Creek is renowned for its picturesque landscapes, making it a popular location for horseback riding. Companies like Cave Creek Outfitters and Spur Cross Stables offer various horseback riding experiences that attract locals and tourists alike. While the idea of a leisurely ride through the desert terrain might sound ideal, especially with the inclusion of stops at local watering holes, it raises an important question: Can you get a DUI while riding a horse in Cave Creek?
Arizona DUI laws are primarily focused on "motor vehicles," as outlined in Arizona Revised Statutes (ARS) §28-1381. Generally speaking, horses are not considered motor vehicles under this statute, which means you're unlikely to face a DUI charge for horseback riding under the influence. However, this does not mean you're in the clear entirely.
Local law enforcement, such as the Cave Creek Marshal's Office, takes the safety of its residents and visitors very seriously. Riding a horse while impaired can still pose a significant risk to yourself and others on the trails or roads. You could be charged under other statutes, such as disorderly conduct or public endangerment, depending on your actions and their impact on public safety. 
A study by the National Institutes of Health (NIH) found that alcohol impairment is involved in about 20% of horse-related injuries
although not necessarily in DUI cases. This statistic highlights the risks involved in mixing alcohol with horseback riding and why it is a concern for local law enforcement agencies
---
Getting a DUI During Cave Creek Bike Week
Cave Creek Bike Week is a highly anticipated event for motorcycle enthusiasts, drawing crowds from various parts of Arizona and beyond. With the promise of scenic rides, camaraderie, and lively bar stops, the event can be the highlight of the year for many. However, it also poses specific risks for DUI charges.
In Arizona, motorcycle riders are subject to the same DUI laws as other motorists. Under Arizona Revised Statutes (ARS) §28-1381, it is unlawful for a person to operate a motorcycle if they are under the influence of alcohol or drugs. If you have a blood alcohol concentration (BAC) of 0.08% or higher, you could be charged with a DUI. Given that Cave Creek Bike Week often involves visiting multiple bars or socializing in environments where alcohol is served, the likelihood of DUI checks may be increased during this time.
The implications of a DUI while riding a motorcycle are serious. First-time offenders may face a range of penalties from
hefty fines and license suspension to mandatory jail time.
In addition, your motorcycle could be impounded, and the DUI will go on your driving record, potentially affecting your insurance rates and future employment opportunities.
---

Bull Riding and DUIs at Buffalo Chip Saloon
Buffalo Chip Saloon, a popular entertainment venue in Cave Creek, offers a unique blend of live music, dancing, and bull riding. With a vibrant atmosphere that attracts locals and tourists alike, it's easy to get caught up in the excitement. However, as you immerse yourself in the festivities, it's important to remain cautious about alcohol consumption, especially if you intend to participate in bull riding or drive afterward.
According to Arizona Revised Statutes (ARS) §28-1381, driving under the influence of alcohol or drugs is illegal in Arizona. This means that if you've been enjoying drinks at Buffalo Chip Saloon and decide to get behind the wheel with a blood alcohol concentration (BAC) of 0.08% or higher, you are at risk of receiving a DUI charge. Law enforcement officers are well aware of popular social spots like Buffalo Chip and may increase patrols in the area, making the risk of getting caught even higher.
It's worth noting that while bull riding itself is not considered "driving," engaging in such activities while intoxicated can pose risks and possible legal repercussions. For instance, you could be asked to leave the venue or even face charges such as public intoxication or disorderly conduct, depending on your behavior and the circumstances.
Additionally, Buffalo Chip Saloon has its own rules and policies concerning safety and behavior, and excessive alcohol consumption could result in you being barred from bull riding or even removed from the premises. While you may not necessarily get a DUI from bull riding, the liability and public safety concerns related to intoxicated participation are not to be taken lightly.
---
Getting a DUI on a Rental ATV in Cave Creek
In Cave Creek, renting an all-terrain vehicle (ATV) is a popular way to explore the natural beauty of the area. Companies like Extreme Arizona and Cave Creek Outfitters offer ATV rentals for guided or self-guided tours. While riding an ATV can be a thrilling experience, combining this activity with alcohol can lead to serious legal consequences.
Arizona Revised Statutes (ARS) §28-1381, which governs DUI offenses, is not limited to just cars or trucks;
it extends to any "motor vehicle."
An ATV falls under this category, and the penalties for operating one under the influence are identical to those for driving a car while impaired. In Cave Creek, local law enforcement is attuned to this possibility, especially during popular tourist seasons or events.
In Arizona, there have been instances where individuals were charged with DUIs while operating ATVs. One notable case involved an individual who was arrested near Lake Havasu for operating an ATV while under the influence, resulting in significant legal repercussions. Law enforcement agencies in Arizona, including those in Cave Creek, are equipped and trained to deal with such scenarios.
During periods of heightened activity, such as Cave Creek Bike Week, there's often an increased police presence. This heightened law enforcement activity could lead to a higher likelihood of DUI checkpoints or patrols coming into contact with people operating ATVs under the influence.
---
Possible Defenses in a Cave Creek DUI Case
In Cave Creek, Arizona, facing a DUI charge can be a daunting experience, and understanding your defense options is essential. According to Arizona Revised Statutes (ARS) §28-1381, several defense strategies could come into play.
One primary focus could be the validity of the initial traffic stop; if law enforcement lacked probable cause, evidence gathered afterward may be ruled inadmissible. Additionally, the accuracy of breathalyzer tests can be questioned, especially if there are concerns about machine calibration or operator training.
Field sobriety tests and the handling of evidence provide other opportunities for defense. Errors in administering these tests or breaks in the chain of custody for evidence like blood or breath samples could weaken the prosecution's case.
Alternative explanations for symptoms of impairment, such as medical conditions or fatigue, could be explored as potential defense strategies.
---
How a Local DUI Defense Attorney Can Help You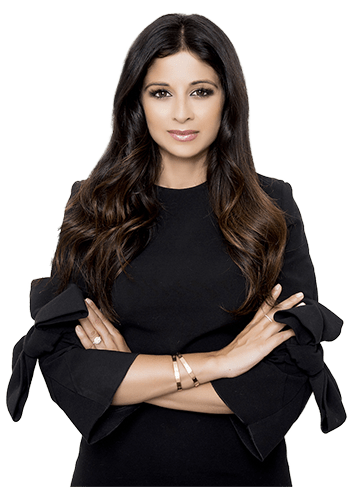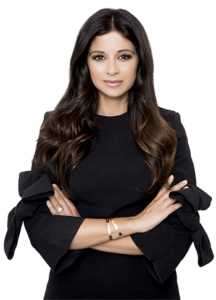 Choosing a local DUI defense attorney, such as those at Shah Law Firm, offers numerous advantages when facing charges in Cave Creek. A local attorney understands the specific workings of the local court system, the habits of local judges, and the strategies local prosecutors employ. This specialized knowledge can be invaluable for representing your interests, whether in negotiations or in court. Local representation often makes for better communication and a more personalized approach to your case, ensuring it gets the attention it deserves.
Shah Law Firm has an extensive track record in defending DUI cases, and their familiarity with Arizona's criminal justice system can provide invaluable insights for your defense. In a state where the DUI conviction rate is high, having a skilled and locally knowledgeable attorney at your side can significantly impact the outcome of your case. Choosing a local attorney is not just a decision about legal representation; it's an investment in your future.
With Shah Law Firm's expertise, you gain the benefit of locally informed and specialized defense, enhancing your chances for a more favorable outcome.To take a step toward protecting your future, contact Shah Law Firm today at (602) 560-740.