We're a Criminal Defense Law Firm Here to Help
Do you have a friend or a loved one that has recently been arrested and is now in Watkins Jail? We're here to help! Give us a call so we can discuss their case.
---
FAQs and Guide How to Visit Someone at the Watkins Jail in Phoenix
The Watkins Jail is located in Maricopa County at 2680 South 28th Drive Phoenix, AZ 85009. Like other facilities, the Watkins Jail has specific rules for visitation. This building was built to serve as a minimum-security and medium-security jail for people who are accused of fairly minor offenses.
Visitors who meet with inmates at the jail can meet face-to-face. However, they cannot have personal contact with the inmates, pass anything to them, or receive anything from them.
You can learn more about restrictions on visitations by calling the jail at 602.876.0322 or the information management line of the Maricopa County Sheriff's Office at 602.876.1000.
Here is an overview of visitation at the Watkins Jail from the Shah Law Firm.
---
What are the Watkins Jail Visitation hours?
Before you try to schedule a visitation, you should confirm that the inmate you want to visit is still housed in the Watkins Jail. Contact the information management services of the sheriff's office by calling 602.876.1000.
In general, visitation is scheduled between 9 a.m. and 4:30 p.m. However, restrictions might be in effect. To get up-to-date visitation information, you should call the Watkins Jail at 602.876.0322.
---
What is the Watkins Jail Visitation Process?
Before scheduling a visit, you must get a copy of the visitation form in the jail's lobby. You must write down the inmates' formal first and last names. When you schedule a visit, a maximum of two to three visitors will be allowed, depending on their ages.
You will not be allowed to bring personal items into the visitation room. For example, do not bring your cell phone, wallet, purse, sunglasses, or anything else with you. If you do, you will have to store them in a visitation locker in the lobby. Make sure to bring change because the lockers cost money. 
Make sure to bring a valid identification card with you. Acceptable forms of ID include a government-issued identification card or current driver's license, a passport, or an immigration card with a driver's license.
---
Are Children Allowed to Visit an Inmate at Watkins Jail?
If you are younger than 18 and want to visit an inmate at the Durango Jail, you must be accompanied by an adult. If you are between the ages of 14 and 17, you must bring a valid ID card. This can include a school ID or a driver's license.
If you bring a child younger than age 14, he or she will not need to bring an ID.
---
Personal Property, Belongings, and Money Releases
An inmate at the Watkins Jail can release his or her personal property to you by asking for a property release. An inmate can release property to anyone, including an attorney, caseworker, or someone else. The inmate must sign the property release or tank order to release the property.
The person receiving the property must pick up the tank order from the Watkins Jail and then go to the 4th Avenue Jail.
All inmate property is stored at the 4th Avenue Jail. When you present the tank order to the 4th Avenue Jail, you must show your valid government-issued ID card. The inmate's property will then be released to you. 
Within 72 hours after an inmate is booked, he or she can release the balance of his or her inmate account without approval. If an inmate wants to release money after 72 hours have elapsed, the request to release the money will have to be approved by a jail commander or designee.
---
Prescription Medication to an Inmate
If an inmate takes medications that are prescribed by his or her doctor, the inmate must tell the medical staff what medications they are taking and their dosages when they are booked.
A family member cannot bring prescription medications from home to give to the inmate or the facility for the inmate.
---
Child Custody Issues
If a child's parent is arrested, the officer will try to locate a relative or natural parent to take the child. If the officer cannot find a relative or parent, the officer will call Child Protective Services. You can contact Child Protect Services 24 hours per day at 1.888.767.2445.
If your relative has been arrested, you can call CPS to ask for information about whether the relative's child is in CPS's custody. Your information will be taken, and someone from CPS will contact you to meet with you as soon as possible. 
---
How to Deposit Money on an Inmate's Books
You can mail money to the jail for an inmate. If you do, the envelope must have the jail's address, the inmate's name, and the inmate's booking number. You should write "FOR DEPOSIT ONLY" on the envelope and include your return address. You can mail a cashier's check, Western Union money order, or U.S. Postal money order to the jail to put money on an inmate's books.
You must include the inmate's name and booking number on the money order or cashier's check.
Alternatively, checks issued by government agencies or by private prisons or jails payable to the inmate can be mailed and credited to the inmate's account. You cannot mail cash to the jail to deposit on an inmate's books. 
You can also deposit money on an inmate's books by visiting the Watkins Jail's visitation area during visiting hours. You will need to bring your current identification with you.
You can deposit money in the account with cash, a cashier's check, or a Western Union or U.S. Postal money order with the inmate's name and booking number. You can also use one of the touch payment kiosks in the visitation lobby.
You can also go to the 4th Avenue Jail to deposit money on an inmate's books at the bonds and fines window after visitation hours. When the window is closed, you can use a touch payment kiosk at the jail by calling 1.866.355.9593 or on the internet at https://maricopa.touchpaydirect.net.
You will need to give the inmate's name and booking number. You will be charged a fee to use this service. 

---
What are the Visitation Rules at Watkins Jail?
The following visitation rules apply at the Watkins Jail:
Daily visitation hours are scheduled from 9 a.m. to 4:30 p.m.

Visitors must bring a valid government-issued ID.

Visitors cannot have any felony convictions and cannot have been incarcerated in a Maricopa County jail during the previous 12 months.

Undocumented immigrants cannot visit an inmate.

An adult must accompany visitors younger than 18 unless he or she is married to the inmate and brings a valid marriage certificate.

Visitors who are younger than age 14 do not need to bring an ID.

Visitors must dress conservatively.

Visitors must fill out a visit form to schedule a visit.
---
Get Help from the Shah Law Firm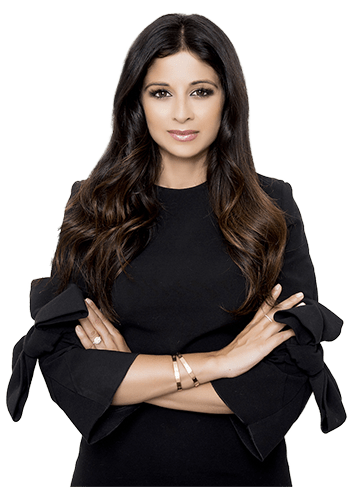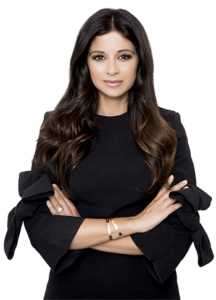 If your loved one has been arrested and is at the Durango Jail, you should talk to an experienced criminal defense lawyer at the Shah Law Firm as soon as possible.
Contact us today by calling (602) 560-7408.