DUI at Scottsdale's Airport
Scottsdale Airport, located in North Scottsdale, is a key hub for business and leisure travelers. As one of the most popular single-runway general aviation airports, it facilitates a high volume of general, corporate, and transient aviation operations.
With upscale restaurants like Volanti and private hangar parties, the airport is more than just a transportation facility; it's a lifestyle destination. However, these amenities also create unique challenges when it comes to DUI laws in Arizona.
Whether you're enjoying an evening at Volanti, attending a lavish hangar party, or flying a private aircraft, understanding Arizona's DUI laws is crucial. This article aims to shed light on different scenarios that could lead to a DUI charge at Scottsdale Airport and how to navigate the legal complexities with the help of a local DUI defense attorney from Shah Law Firm.
In this article, we will explore the following topics: 
---
Arizona DUI Laws: Their Application to Airports and Aviation
In Arizona, DUI laws are stringent and encompass more than just road vehicles.
According to Arizona Revised Statutes (A.R.S.) § 28-1381,
it's illegal to operate any vehicle—including an aircraft—with a blood alcohol concentration (BAC) of 0.08% or more within two hours of being in control.
This means whether you're driving a car at Scottsdale Airport or piloting an airplane, you're subject to these laws. If you hold a pilot's license, a DUI conviction could lead to license suspension or revocation by the Federal Aviation Administration (FAA), requiring you to report the conviction within 60 days as per FAR 61.15.
Airport properties like Scottsdale Airport also have their own law enforcement agencies, which are empowered to enforce Arizona's DUI laws. Being arrested for a DUI at an airport not only involves typical penalties such as fines, jail time, and possible license suspension, but it could also lead to you being banned from the airport facilities. The legal repercussions are similar whether you're in a private car, a rental vehicle, or an aircraft.
---
Is the Scottsdale Airport a Private Airport?
The term "private airport" often conjures images of exclusive locations accessible only to a select few. However, the classification of Scottsdale Airport might not align with this common perception. Scottsdale Airport is actually a public airport,
Owned by the City of Scottsdale and open for public use. It caters to general aviation and does not offer commercial airline service. While it predominantly serves corporate travelers, aviation training schools, air ambulance services, and government and military operations, it is not a privately-owned facility.
As a public airport, Scottsdale Airport is subject to federal, state, and local regulations, including those from the Federal Aviation Administration (FAA) and Arizona Revised Statutes. This means that standard laws related to DUI and drone operation apply here as they would at other public airports.
Although it's often frequented by private jets and offers various luxury services, it's essential to recognize that the same rules and regulations apply to larger, commercial airports are equally enforced at Scottsdale Airport. That includes everything from DUI laws under A.R.S. § 28-1381 to FAA guidelines on drone operations.
---

Risks of Drinking at Airport Restaurants Before a Flight
Scottsdale's Private Airport offers a luxurious atmosphere that can easily lead to letting your guard down, especially at upscale dining venues like Volanti. While the ambiance may feel exclusive, Arizona's DUI laws, as outlined in A.R.S. § 28-1381, are fully applicable. Overindulging can not only result in legal consequences but also pose a safety risk for both the pilot and passengers.
Operating an aircraft requires focused attention and skill, and alcohol can impair your abilities, making it dangerous to fly. Law enforcement is authorized to administer sobriety tests and make DUI arrests at private airports just like they would on public roadways. 
If you're a passenger rather than the pilot, excessive drinking can still have repercussions. You could be denied boarding or face disciplinary actions from the crew, affecting your travel plans and possibly causing embarrassment.
---
Operating Drones Under the Influence
Flying a drone may seem casual, but it's regulated by a series of laws and guidelines, especially near a private airport like Scottsdale's. In addition to understanding the guidance from Scottsdale's "Flying Drones Safely" page, it's crucial to be aware of the laws surrounding drone operation while under the influence of alcohol or drugs.
The Federal Aviation Administration (FAA) clearly stipulates that operating a drone while impaired is illegal.
Under Title 14 of the Code of Federal Regulations (14 CFR) § 91.17, no person may operate a civil aircraft, which includes drones, within eight hours of consuming alcohol, or with a blood alcohol content of 0.04% or higher. Violating these federal regulations can result in penalties such as fines, imprisonment, and the revocation of your drone operating license.
Although no specific statute directly parallels the DUI laws for drones under Arizona Revised Statutes, breaking the FAA's rules would still lead to legal repercussions. The guidelines emphasized in the "Flying Drones Safely" page from the city of Scottsdale stress adherence to all FAA regulations, which include those related to operating under the influence.
---
Driving After Arriving Intoxicated from Out of Town
Flying into Scottsdale Airport from out of town and planning to drive a car afterward brings up critical considerations regarding Arizona's DUI laws. Even if you consumed alcohol on your flight or in another jurisdiction, the moment you get behind the wheel at Scottsdale Airport, you are subject to Arizona law.
In Arizona, the DUI laws are particularly strict. Under Arizona Revised Statutes (A.R.S.) § 28-1381, you can be charged with DUI if you operate a vehicle with a blood alcohol concentration (BAC) of 0.08% or higher. Law enforcement does not necessarily need to catch you in the act of driving; merely being in "actual physical control" of a vehicle while intoxicated can result in a DUI charge.
The penalties for a DUI conviction include mandatory jail time, even for a first offense, significant fines, and possibly an ignition interlock device installed in your vehicle.Given that Scottsdale Airport is a public facility, airport security, and local police are authorized to enforce these laws on airport property.
If you're caught, you could face immediate arrest and impoundment of the vehicle you're driving.
This not only leads to legal repercussions but can also create logistical challenges, such as how to retrieve your impounded car and navigate the legal system far from home.
 A DUI charge in Arizona could have implications in your home state. Most states have reciprocity agreements that allow for out-of-state DUI convictions to be reflected on your driving record. This could lead to additional penalties, such as increased insurance rates or even a suspended license in your home jurisdiction.
---

What Happens If I'm Caught by Police for DUI in a Rental Car at Scottsdale Airport?
When the vehicle in question is a rental car, you have not only the law to contend with but also the rental car company's policies. Most rental agreements have clauses that specifically prohibit the use of their vehicles while under the influence of alcohol or drugs. Breaching this clause could result in
immediate termination of the rental contract, extra fines, or even legal action by the rental company.
Additionally, the rental car may be impounded as a result of your DUI arrest, which can lead to further financial penalties. You'll likely be responsible for all impound fees, and this could become particularly expensive if the car remains impounded for an extended period. Additionally, the DUI charge could result in higher rental and insurance rates in the future.
Your insurance could be another concern. If your insurance policy covers rental cars, a DUI conviction could cause your premiums to skyrocket. If you're relying on the rental car company's insurance, there may be clauses in the agreement that void coverage in the case of driving under the influence, leaving you financially responsible for any damage to the vehicle.
To sum it up, being caught by police for DUI in a rental car at Scottsdale Airport involves navigating not only Arizona's strict DUI laws but also potentially complicated agreements with rental car and insurance companies. The implications are both legal and financial, and they can extend well beyond the immediate event. 
---
Potential Defenses
Facing a DUI charge in North Scottsdale and the Scottsdale Airpark area introduces unique aspects that could serve as the basis for certain defense strategies. Given the airport's public status, but high-end and often private nature, you might face different situations compared to more common DUI settings.
For instance, if you were attending a hangar party at Scottsdale Airpark and got detained by airport security while attempting to drive, one possible defense could focus on the "actual physical control" aspect of Arizona Revised Statutes (A.R.S.) § 28-1381. If you were sitting in a parked car, waiting for a ride, and had no intention of driving, you could argue that you weren't in "actual physical control" of the vehicle. This could be an effective defense, depending on the specific circumstances.
Similarly, if you were caught intoxicated after arriving from an out-of-town flight, it might be possible to question the timing and accuracy of the BAC testing. Arizona law specifies a BAC of 0.08% or more
"within two hours of driving or being in actual physical control of the vehicle."
Therefore, if there is reason to believe that your BAC was below this limit at the time you were driving but rose afterward, this could form the basis of a defense.
---
How a Local DUI Defense Attorney Can Help You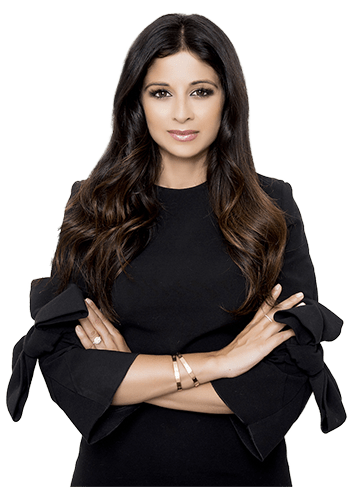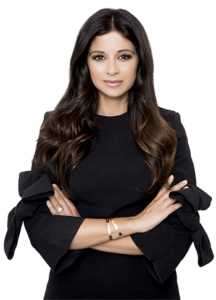 Facing a DUI charge in Scottsdale, particularly around the unique environment of Scottsdale Airport, calls for specialized legal expertise. Shah Law Firm, a local Scottsdale criminal defense firm, provides invaluable assistance tailored to the complexities of Arizona DUI laws. The firm's attorneys understand both the local characteristics of Scottsdale and the specific regulations that apply to venues like Scottsdale Airport, including hangar parties and other high-end amenities. Their familiarity with local law enforcement procedures and established relationships within the local legal community can be instrumental in building a strong defense.
Opting for a local attorney from Shah Law Firm offers not only legal proficiency but also convenience and personalized service. The firm's attorneys can quickly attend to your legal needs, easily accessible for consultations in Scottsdale. Their local knowledge can expedite the legal process, potentially leading to quicker resolutions for your case.
With Shah Law Firm's expertise, you gain the benefit of locally informed and specialized defense, enhancing your chances for a more favorable outcome.To take a step toward protecting your future, contact Shah Law Firm today at (602) 560-740.