Tempe DUI on Mill Avenue
Mill Avenue in Tempe, Arizona, is a popular destination for Arizona State University students, offering various nightlife options contributing to its vibrant atmosphere. This street has popular spots, including  C.A.S.A Tempe, Pedal Haus Brewery, Rusty Taco,  Sunbar Tempe, and Zuma Grill are among their favorite hangouts.
The potential consequences of a DUI charge are not limited to legal penalties.
A DUI conviction can severely impact a college student's academic standing and future career prospects. 
This article explores DUI offenses' legal and personal ramifications, mainly focusing on how they affect university students. We discuss the essential role of the City of Tempe DUI Court and how law enforcement on Mill Avenue operates, shedding light on the various types of law enforcement presence and their methods in handling DUI cases.
Should you find yourself facing a DUI charge, it's crucial to seek the guidance of an experienced defense attorney. Call Arja Shah at the Shah Law Firm, a seasoned DUI attorney, for a free consultation today.
This article will cover the following topics:
---

What is the Penalty for a DUI in Tempe, Arizona
Under Arizona Revised Statutes (ARS) 28-1381, DUI penalties depend on the severity and frequency of the offense. For a first-time standard DUI (BAC of 0.08% to 0.149%), penalties include a minimum of 10 consecutive days in jail, a fine of approximately $1,250, mandatory alcohol education, community service, and possible installation of an ignition interlock device on the offender's vehicle. Enhanced penalties apply for higher BAC levels or subsequent offenses, including longer jail time, higher fines, and extended license suspensions.
Impact of DUI on ASU Students
For ASU students, a DUI conviction carries additional repercussions beyond the legal penalties. It can adversely affect their academic standing, leading to potential disciplinary actions by the university. This could include suspension or expulsion, especially if the incident involved property damage, injury, or other aggravating factors.
Scholarships and financial aid may be jeopardized, and the conviction could also impact future employment opportunities, particularly in fields requiring a clean criminal record. The social stigma and psychological impact of a DUI conviction can also not be understated, potentially leading to a loss of reputation and personal challenges within the academic community.
---
City of Tempe DUI Court Information for ASU Students
The Tempe Municipal Court plays a pivotal role in handling DUI cases within the city, including those on Mill Avenue, which is frequently frequented by Arizona State University (ASU) students. Understanding the court's operational framework, its judges, and the courtroom etiquette is important for anyone facing DUI charges.
Tempe Municipal Court Overview

:

The court has jurisdiction over civil and criminal traffic violations, other criminal misdemeanors, including city ordinance and state law violations, and protective orders within the City of Tempe​.
Court Location and Contact Information

:

The Tempe City Court is located at 140 East Fifth Street, Tempe, AZ 85281. They can be contacted at (480) 350-8271 ​for inquiries.
Courtroom Etiquette

:

Adherence to proper courtroom etiquette is a crucial aspect of appearing before the court. This includes dressing appropriately and avoiding the use of electronic devices to photograph, record, or broadcast anything within the courtroom without consent, as this could lead to contempt of court citations​.
Judges' Role and Responsibilities: Presiding Judge Kevin Kane is responsible for justice's fair and impartial administration. Ensuring that the legal proceedings are conducted under the law and that the defendants' rights are protected throughout the process.

Preparing for Court Appearances

:

ASU students facing DUI charges should prepare adequately for their court appearances. This includes understanding the nature of the charges, potential penalties, and the importance of legal representation. Additionally, students should be aware of a DUI conviction's impact on their academic and future professional lives.

---
Types of Law Enforcement on Mill Avenue
Mill Avenue in Tempe, Arizona, is a hub of social activities for Arizona State University students and a focal point for law enforcement efforts to maintain safety, especially concerning DUIs. 
Tempe Police Department Patrols: The Tempe Police Department actively patrols Mill Avenue, especially during peak hours and large events. These officers are on the lookout for signs of impaired driving, underage drinking, and other violations. They play a critical role in ensuring public safety and enforcing DUI laws.
DUI Checkpoints

:

Periodically, law enforcement sets up DUI checkpoints along Mill Avenue and surrounding areas. These checkpoints are strategically placed to screen drivers for signs of impairment. They serve as both a preventive measure and a method for apprehending individuals driving under the influence.
Undercover Officers

:

In some cases, undercover officers may be present in the Mill Avenue area. These officers blend in with the crowd, specifically looking for criminal activities such as drug use, public intoxication, and DUI-related offenses.
ASU Police Department Collaboration

:

Given the proximity to Arizona State University, there is often collaboration between the Tempe Police and the ASU Police Department. This partnership aims to address issues specific to the student population, including efforts to reduce DUI incidents among students.
Community Policing Efforts

:

Law enforcement on Mill Avenue also involves community policing strategies. Officers engage with business owners, local residents, and students to create a safer environment. This approach includes educational programs on safe drinking practices and the risks of DUI.

Traffic Enforcement Units

:

Specialized traffic enforcement units are sometimes deployed in the Mill Avenue area. These units focus on traffic safety, including speeding, reckless driving, and DUI enforcement. They utilize advanced equipment like breathalyzers and field sobriety test tools to assess drivers' impairment levels.
---

Can I Get a DUI on an Electric Scooter?
The presence of electric scooters like Bird on Mill Avenue in Tempe, Arizona, introduces unique DUI risks. Getting a DUI while operating a Bird scooter may seem unlikely, but it is indeed possible.
Under Arizona law, DUI charges can apply to any vehicle's operation, including electric scooters like Bird.
If a person is found operating a scooter under the influence of alcohol or drugs, they could face DUI charges. 
There have been instances where individuals were charged with DUI while operating electric scooters. A notable case from Tempe, Arizona, involved a man riding a Bird scooter with a blood alcohol content (BAC) of 0.285, significantly above the legal limit. This incident, which occurred in October 2018, was the Valley's first DUI case involving an electric scooter.
The individual, identified as Shelton Begay, was traveling on Rural Road near Broadway Road when he crossed the lane line and crashed into a moving car. Following the crash, he fled the scene but was later found by police, who conducted field sobriety tests and determined he was intoxicated​.
This case highlights the legal implications of operating even seemingly low-risk vehicles like electric scooters under the influence of alcohol. 
---
What Happens If I Get an Underage DUI
Arizona's zero-tolerance policy for underage drinking and driving is outlined in ARS 4-244(34).
This policy means it's illegal for anyone under 21 to drive with any detectable alcohol in their body.
For instance, scenarios that could lead to an underage DUI charge include a 17-year-old driving after consuming a beer, a 20-year-old found in the driver's seat of a running car after drinking, or an 18-year-old driving after having just a sip of a cocktail​.
The penalties for an Underage DUI to the Slightest Degree (often called "Baby DUI") in Arizona are stringent. They can include a 10-day jail sentence (which a judge may reduce to one day), fines and fees ranging from $500 to $2,000, mandatory drug and alcohol screening and classes, a mandatory suspension of license for 90 days, and the possible installation of an Interlock Ignition Device (IID) for six months.
Additionally, the Motor Vehicle Division of Arizona will add 8 points to the driving record, and a judge may require a Traffic Survival School course. There might also be a requirement for SR-22 insurance for three years​.
---

DUI Defenses
In defending against DUI charges, various strategies can be effectively utilized:
Inaccurate Field Sobriety Test Administration

:

Field sobriety tests can be influenced by external factors like uneven road surfaces, poor weather, or even the subject's physical condition. A defense may argue that these tests were inaccurately administered or interpreted.
Issues with Breathalyzer Tests

:

Breathalyzers can give false readings due to calibration issues or improper use. Defense could involve questioning the maintenance and operation of the testing device.
Violation of Rights

:

If law enforcement violated procedural rights during the arrest or interrogation, such as failing to read Miranda rights, the defense can argue for dismissal or suppression of evidence.
Chain of Custody Errors

: In cases involving blood tests, the defense can scrutinize the handling and storage of blood samples, looking for a chain of custody lapses that might have compromised the sample's integrity.

Medical Conditions and Other Impairments

:

Conditions like diabetes or neurological disorders can mimic signs of intoxication. A defense might involve medical records and expert testimony to demonstrate these conditions.
Each of these defenses requires a thorough examination of the facts and evidence of the case, and the assistance of a knowledgeable DUI defense attorney can be invaluable in effectively employing these strategies.
---
Contact a Tempe DUI Lawyer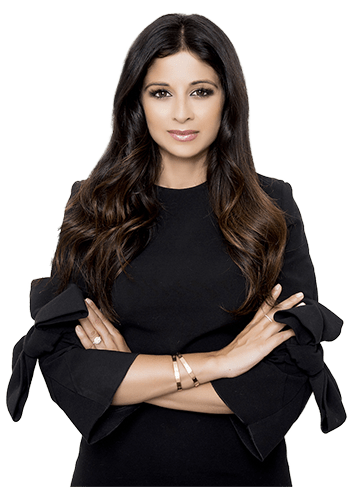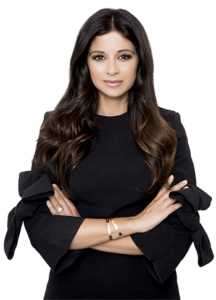 In Tempe, Arizona, college students facing DUI charges find themselves in a challenging situation, given the strict DUI laws of the state. For them, securing experienced legal representation is crucial. Attorney Arja Shah of Shah Law Firm PLLC, specializing in DUI and criminal defense, is a key resource in such cases.
She offers personalized service, ensuring each client, especially those from the student community, gets comprehensive legal support.
Arja Shah's approach includes a detailed review of arrest specifics, such as sobriety tests and police actions, to identify any potential areas for challenge. With a sole focus on criminal defense and a record of successfully handling charges ranging from DUI to manslaughter, Arja Shah's expertise offers invaluable assistance to students seeking effective legal defense in Tempe.
Don't let a DUI define your future—contact the Shah Law Firm today and receive a free consultation at (602) 560-7408.