Navigating College with a DUI: How Arja Shah Help
Facing a DUI charge as a college student can lead to profound repercussions in both academic and future professional pursuits. The impact of such a charge hinges primarily on your university's regulations and the details of the DUI incident.
One choice – deciding to drive after consuming alcohol – can drastically alter your educational trajectory and reshape your future. If you face a DUI charge, consult with Arja Shah, a specialized DUI defense attorney. With her experience and expertise, you'll gain clarity and possible routes toward a favorable resolution.
This article will cover the following topics: 
---
Navigating College with a DUI: Challenges and Opportunities
Everyone makes mistakes, and sometimes these mistakes lead to unforeseen consequences. However, it's essential to remember that these incidents do not define us but offer a chance to learn, grow, and make amends.
While a DUI charge can seem daunting, with the proper support and mindset, overcoming the challenges and turning them into opportunities for personal growth is possible.
In terms of university experiences, here are some areas where driving under the influence may have implications:
Potential Career Roadblocks: Some specialized fields like medicine, law, or nursing tend to be stringent with criminal records. A DUI could influence decisions, prompting you to explore diverse career paths with fresh perspectives.
Jeopardizing Financial Aid: A DUI might affect your financial aid or scholarship status. While this sounds challenging, it's crucial to explore other funding avenues and be proactive about future applications, ensuring they understand the complete context of your situation.
Academic and Extracurricular Challenges: While some institutions may have strict policies on DUIs that could lead to suspension or other disciplinary actions, many colleges believe in second chances and rehabilitation. They understand that students are in a phase of growth and self-discovery and may offer support systems to help them navigate such challenges.
The Importance of Honesty: Concealing a DUI from college authorities isn't advisable. If they discover it, they might view the act of hiding it more critically than the DUI itself. Being honest and upfront can foster understanding and support.
Approach these situations with sincerity, and when discussing the incident, show genuine remorse and a commitment to learning from past mistakes.
Many institutions value growth and redemption and may appreciate your honesty and efforts to reform.
---

DUI: Challenges and Considerations for the Future
While college is a significant chapter of one's life, the repercussions of a DUI can last and manifest in various aspects of one's post-college life.
However, being aware of the following challenges equips one to address them head-on and seek appropriate solutions:
Hefty penalties, mandatory drug and alcohol programs, or even imprisonment: Depending on the severity of the DUI incident, the consequences can range from fines to mandated attendance at drug and alcohol awareness programs. In extreme cases, a DUI might even result in incarceration. Understanding these potential consequences is essential to appreciate the importance of legal representation and make informed decisions.
Potential suspension of driving privileges: A DUI charge often comes with the risk of losing the ability to drive for a specified period. This suspension can affect personal and professional mobility, making it vital to explore alternative transportation means or work towards reinstating your license with the proper steps.
Potential hike in auto insurance rates: Insurers might view a DUI as an indicator of high risk, leading to increased premiums. It's wise to consult with various insurance providers to find a plan that understands past mistakes and is budget-friendly.
Possible obstacles in job applications: Employers might be cautious about hiring individuals with a DUI record. However, showcasing personal growth, responsibility, and the steps to ensure such incidents don't reoccur can help mitigate these concerns.
Potential obstacles in housing applications: Landlords, too, may be wary of renting to someone with a criminal record. Being transparent about the incident and illustrating one's commitment to a stable future can help assuage potential reservations.
Possible rejection from professional licenses: Some professional bodies may hesitate to permit individuals with a DUI. Researching the requirements of your desired profession and seeking counseling or courses to prove your commitment to a responsible future can be beneficial.
Potential ramifications on future legal cases: A DUI record might be referenced in unrelated future legal matters, affecting judgments or decisions. Proactively addressing the DUI, possibly seeking its expungement, or working with a legal counsel familiar with your history can help navigate these waters.
---
Facing a DUI? Arja Shah is Here to Help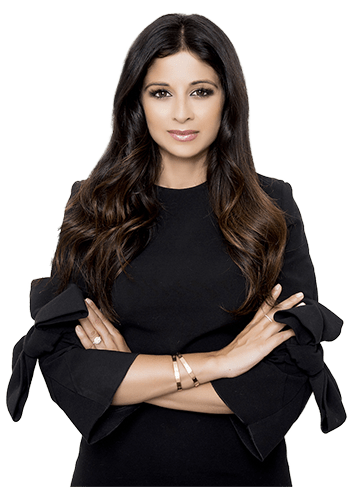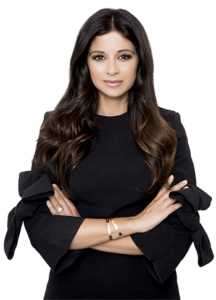 If you're facing such a DUI, Arja Shah's legal counseling can offer a way to navigate these charges. Remember, being charged doesn't automatically translate to a conviction. By seeking timely legal guidance, you expand the possibilities available to you.
Arja Shah can discern flaws in the case against you, such as malfunctioning breathalyzers, mishandled sobriety tests, or rights violations. These discrepancies can influence the case's outcome.
Don't let a DUI define your future—contact the Shah Law Firm today and receive a free consultation at (602) 560-7408.