How to Handle Your First Marijuana Offense in Arizona
Navigating marijuana laws in Arizona can be challenging, even though both recreational and medical use is now legal.
If you're facing your first marijuana offense, feeling anxious and uncertain about the next steps is normal.
However, with the correct information and the assistance of a skilled DUI and criminal defense law firm like the Shaw Law Firm, you'll be better equipped to navigate the legal process.
In 2020, Arizona legalized marijuana for recreational use, but there are still limitations and regulations.
This article will delve into the following topics: 
An interesting statistic is that in 2020, there were more than 4,000 arrests related to marijuana DUIs in Arizona alone. This highlights the importance of understanding the nuances of legal marijuana use and the potential consequences.
---
Marijuana Laws in Arizona and its Limitations
In 2020, Arizona voters passed Proposition 207, which legalized marijuana for recreational use.
However, this doesn't mean marijuana use is without restrictions.
Some limitations to be aware of include the following:
Age restrictions:  Use and possession of marijuana are only legal for individuals 21 years or older.

Scenario example

: A 20-year-old college student is caught possessing a small amount of marijuana. Despite marijuana being legal in Arizona, the student may face penalties for being underage.
Possession limits: Adults can possess up to one ounce of marijuana, with no more than five grams being marijuana concentrates.

Scenario example:

A 25-year-old recreational user is found with two ounces of marijuana during a traffic stop. They may be charged with possession over the legal limit and face a petty offense.
Home cultivation: Arizonans can grow up to six marijuana plants per individual or a maximum of 12 plants in a household with multiple adults.

Scenario example:

A couple living together grows marijuana at home for personal use. They have a total of 15 plants in their residence. The couple could face legal consequences for exceeding the allowed cultivation limit.
Public consumption: Smoking or consuming marijuana in public places is prohibited.

Scenario example:

A group of friends decides to smoke marijuana at a local park. A police officer approaches and informs them that they are violating the law by consuming marijuana in public. They may receive citations or face further penalties.
Driving under the influence: Marijuana DUIs are still illegal and can result in severe penalties.

Scenario example:

A 30-year-old man consumes marijuana at a party and decides to drive home. On his way, he is pulled over by a police officer who suspects impairment. If found guilty of a marijuana DUI, the man could face license suspension, fines, and mandatory drug treatment programs.
When Did Arizona Proposition 207 Take Effect?
Arizona Proposition 207, also known as the Smart and Safe Arizona Act, officially took effect on November 30, 2020.
This landmark legislation legalized the possession and use of marijuana for adults aged 21 and older, allowing them to possess up to one ounce of marijuana and permitting home cultivation within specified limits.
Furthermore, the act paved the way for a regulated market of marijuana sales, with dispensaries opening for recreational sales in January 2021.
Despite the legalization, it's essential to remain informed about the restrictions and limitations surrounding marijuana use to avoid potential legal consequences.
---

Differences between a Medical Marijuana Card Holder and Recreational Use
Although marijuana is legal for medical and recreational use in Arizona, there are critical differences between the two.
Medical marijuana cardholders enjoy certain benefits that recreational users do not:
Possession limits:

Medical marijuana patients can

possess up to 2.5 ounces

of marijuana every two weeks, compared to the

one-ounce limit

for recreational users.
Access to dispensaries: Only medical marijuana patients can purchase from

dispensaries that exclusively serve medical patients

.
Age restrictions:

Medical marijuana cardholders can be under 21

, while recreational users must be at least 21.
Employment protection: Medical marijuana patients have some protections against employment discrimination, whereas recreational users do not.
---

Types of Marijuana Crimes and Their Penalties
Despite the legalization of marijuana, there are still crimes related to its use and possession in Arizona.
Some of the most common marijuana offenses and their penalties include:
Possession over the legal limit: Possessing more than the

allowed one ounce

(or

2.5 ounces for medical cardholders

) can result in a petty offense for first-time offenders, punishable by a

fine up to $300

.
Cultivation beyond the allowed limit:

Growing more than the permitted number of plants can lead to felony charges

, with penalties ranging from probation to several years in prison, depending on the number of plants and prior convictions.
Selling marijuana without a license:

Unlicensed sales of marijuana can result in felony charges

, with penalties including prison time and substantial fines.
Marijuana DUI: Driving under the influence of marijuana is a serious offense, and penalties include

license suspension

,

fines

, and

mandatory drug treatment programs

.
---
Can a Marijuana Conviction be Expunged or Set-Aside?
Arizona does not have an actual expungement process.
However, the state allows a conviction to be "set aside" under certain conditions.
Setting aside a conviction essentially dismisses the charges and releases the individual from all penalties and disabilities resulting from the sentence.
This can particularly benefit first-time offenders or those with minor marijuana-related offenses.
To be eligible for a set-aside, individuals must complete all court-ordered requirements, such as probation, fines, and community service.
Not all marijuana convictions are eligible for a set-aside, but many first-time offenders with non-violent offenses can qualify.
It's essential to consult with an experienced expungement attorney, like those at the Shaw Law Firm, to assess your eligibility and guide you through the set-aside process.
What if My Marijuana Record Set-Aside Request is Denied?
If your request to set aside your marijuana conviction is denied, it can be disheartening and frustrating.
However, it's important not to lose hope.
In some cases, the court may provide specific reasons for the denial, which can offer guidance on the necessary steps to improve your chances for a future set-aside request.
You can work closely with an experienced record-clearing attorney to address any concerns or issues the court raises. Your attorney can help you identify areas for improvement and devise a strategy to strengthen your case.
Remember that you may be able to reapply for a set-aside after a certain period, so don't hesitate to seek legal advice and explore all available options to achieve the best possible outcome ultimately.
---

What Will Happen to the Criminal Records of Those Convicted of Marijuana-Related Crimes Before Legalization?
Arizona Proposition 207 provides a path for individuals with prior marijuana-related convictions to seek relief.
The law allows those convicted of specific marijuana offenses, such as possession or consumption, to petition the court to have their criminal records cleared.
This process effectively removes the convictions, enabling affected individuals to enjoy a fresh start and reducing the impact of their prior convictions on their lives.
It's essential for those with eligible marijuana-related convictions to consult with an experienced attorney to navigate the process of clearing their records and maximize their chances of a successful outcome.
---
Securing Legal Representation: How Arja Shah Can Help You With a Marijuana Charge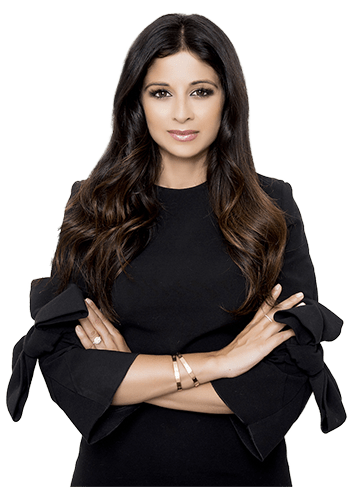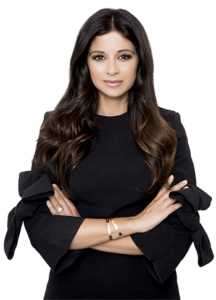 Navigating the legal landscape of marijuana offenses in Arizona can be complex, but understanding the laws and limitations surrounding legal marijuana use can help prevent potential issues.
Our experienced attorneys at the Shah Law Firm can help you understand your rights, assess your eligibility for a set-aside, and work tirelessly to achieve the best possible outcome for your case.
With the proper guidance, you can move forward with confidence and peace of mind, knowing you're well-equipped to handle your first marijuana offense in Arizona.
Contact us today for a free consultation. Call the Shah Law Firm today at 602-560-7408 to begin building your defense.