Holiday Season and False Allegations of Domestic Violence
The holiday season, a time often associated with joy and family gatherings, can unfortunately also see a rise in domestic violence allegations. In some cases, these allegations may be false, posing significant challenges and consequences for the accused.
Studies have shown that domestic violence calls increase by up to 22% during the holidays, highlighting the need for awareness and understanding of this issue, particularly regarding false allegations.
Should you find yourself facing a false domestic violence accusation, it's crucial to seek the guidance of an experienced criminal defense attorney. Call Arja Shah at the Shah Law Firm, an experienced defense attorney, for a free consultation today.
This article will cover the following topics:
---

Understanding Domestic Violence 
In Arizona, domestic violence isn't a singular charge but an umbrella term that enhances penalties for various offenses, as stipulated under Arizona Revised Statutes §13-3601.
This law covers acts like assault, threats, and intimidation when they occur within a domestic setting, including between current or former spouses, individuals residing in the same household, or those in a romantic or sexual relationship.
Varied Forms of Abuse :Abuse under the domestic violence umbrella can be physical, emotional, economic, or sexual. It's crucial to understand that domestic violence encompasses more than just physical harm.
Actions like intimidation, harassment, and economic control also fall under this category.
---
Why Do False Accusations Occur Over the Holidays?
The holiday season can, unfortunately, be a peak time for false accusations of domestic violence. Understanding the reasons behind this can help in these challenging situations.
Heightened Emotions and Stress

:

The holidays often bring increased stress and emotional intensity, which can exacerbate underlying relationship issues.
Alcohol and Substance Use

:

Celebrations often involve alcohol or substances, which can impair judgment and lead to exaggerated or false claims.
Custody and Divorce Motivations

:

In divorce or custody disputes, one party may use false accusations as leverage, particularly during the emotionally charged holiday season.
Retaliation or Revenge

: Existing conflicts in a relationship may escalate during the holidays, sometimes resulting in one partner making false accusations against the other.

Misinterpretation of Events

:

The chaos of holiday events can lead to misunderstandings, where actions or words are misinterpreted, culminating in false allegations.
Impact of Social Isolation

:

The holidays can be isolating for some, potentially leading to heightened tensions and misunderstandings within relationships.
Legal Implications

: False allegations during the holidays can lead to serious legal consequences, emphasizing the need for a careful and informed approach to these cases.
---
Impact of Holiday Alcohol Consumption on Domestic Violence
The connection between alcohol consumption and domestic violence is a topic of significant concern, especially during the holiday season. The festive atmosphere of holidays often leads to increased alcohol use, which can have a direct impact on the prevalence and severity of domestic violence incidents.
Alcohol as a Risk Factor
Increased Consumption

:

Holidays are frequently accompanied by celebrations where alcohol is consumed in larger quantities. This increased consumption is a well-known risk factor for domestic violence.
Impairment of Judgment

:

Alcohol can impair judgment, reduce inhibitions, and increase aggression, making it easier for underlying tensions to escalate into physical confrontations.
Statistics and Research
Correlation Studies

:

Research consistently shows a correlation between alcohol abuse and the incidence of domestic violence. For instance, studies indicate that alcohol was involved in 40-60% of domestic violence incidents.
Holiday-Specific Data

:

During holidays like Christmas and New Year's Eve, the increase in alcohol consumption correlates with a higher rate of domestic violence reports.
---

How to Deal with False Accusations
Dealing with false accusations of domestic violence, especially during the holiday season, requires a careful and informed approach. Below are example scenarios and strategies for addressing these challenging situations.
Scenario 1: Misinterpreted Argument at a Family Gathering
During a holiday dinner, a heated argument between partners escalates. One partner accuses the other of physical abuse, though it was a verbal dispute.

Strategy

: Gather witness statements from family members present at the gathering. Provide evidence such as photos or videos showing no physical altercation occurred.
Scenario 2: Retaliation in a Custody Dispute
Amid a custody battle, one parent falsely accuses the other of domestic violence during a holiday visitation to gain custody advantage.

Strategy

: Present evidence of a peaceful visitation, like text messages or a neutral third-party testimony. Highlight the timing of the accusation relative to the custody dispute.
Scenario 3: Exaggerated Claims After Alcohol Consumption
Following a holiday party where alcohol was consumed, one partner alleges abuse, though the incident was a minor disagreement.

Strategy

: Provide evidence of responsible alcohol consumption and the nature of the disagreement, possibly through witness statements or video footage.
Scenario 4: Accusation from a Former Partner
A former partner makes an accusation during the holidays, possibly driven by unresolved feelings or jealousy.

Strategy

: Establish a clear timeline of events and lack of contact with the accuser. Use communication records to demonstrate the absence of violent interactions.
Scenario 5: Miscommunication and Social Isolation
A partner isolated from family due to holiday travel accuses the other of abuse based on a miscommunication.

Strategy

: Clarify the miscommunication through documented conversations. Show evidence of non-violent interactions during the period of isolation.
In all scenarios, the key is to remain calm, document everything, seek legal counsel, and gather as much evidence as possible to refute the allegations. Understanding the context and motives behind the accusations is crucial in formulating an effective defense strategy.
---
Consequences of False Domestic Violence Allegations
False domestic violence allegations, especially during the holiday season, can have severe and far-reaching consequences for the accused. These implications go beyond the immediate legal challenges and can affect various aspects of an individual's life.
Legal Repercussions

:

Even if the accusations are eventually proven false, the accused may face arrest, legal fees, and the stress of legal proceedings. A record of arrest can impact future background checks, even if the charges are dropped or the individual is acquitted.
Impact on Reputation and Relationships

:

False allegations can tarnish the accused's reputation, leading to social ostracism and strained personal relationships. The stigma associated with domestic violence can persist long after the legal case is resolved.
Emotional and Psychological Effects

:

The stress and trauma of being falsely accused can have long-lasting psychological effects, including anxiety, depression, and trust issues. The emotional toll of these allegations can be particularly acute during the holidays, a time typically associated with family and togetherness.
Employment and Career Consequences

:

Allegations of domestic violence can jeopardize the accused's career. Employers may take disciplinary action, or there could be implications for professional licenses and future job prospects.
Family Dynamics

:

In cases involving families or intimate partners, false allegations can lead to strained or severed relationships. This can be especially damaging if children are involved, affecting custody arrangements and the accused's relationship with their children.
Financial Strain

:

Defending against false allegations often involves considerable legal expenses, potentially causing significant financial strain.
---

Defenses to False Accusations of Domestic Violence
Effectively countering false accusations of domestic violence in the legal arena demands a strategic approach focused on evidence and credibility. A well-crafted defense is vital due to the serious nature and potential consequences of such allegations.
The primary defense against false claims often involves disproving the accuser's allegations.
Presenting alibi evidence to show the accused was not present at the alleged incident time is a common tactic. Highlighting inconsistencies in the accuser's story is also crucial, as it can cast doubt on their reliability. Third-party witness testimony can provide an objective view that counters the accuser's narrative.
Digital evidence, such as text messages, emails, and social media posts, is increasingly important. It can offer context to the relationship between the accused and the accuser and challenge the accuser's version of events. Surveillance footage or photos may also be used to dispute the allegations.
Character evidence may be beneficial in some cases, especially if it depicts the accused as unlikely to engage in such behavior. Psychological expert testimony can help discredit false claims, particularly when it suggests a motive for the accuser to lie.
A defense strategy should also examine the legal process to ensure the accused's rights were maintained. Evidence obtained through rights violations may be excluded from the case.
For those facing false domestic violence accusations, seeking legal assistance is crucial. An experienced criminal defense attorney can effectively handle the complexities of the case, ensure the protection of the accused's rights, and bring forth the truth.
---
Support and Resources for the Accused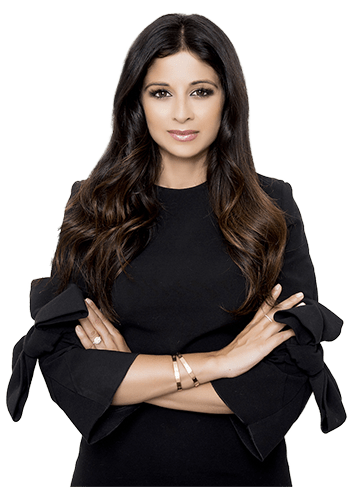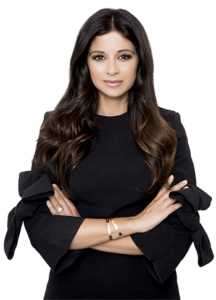 Facing false allegations of domestic violence, especially during the holiday season, necessitates expert legal assistance and support. Attorney Arja Shah, a leading criminal defense lawyer, specializes in these complex cases, providing personalized services that recognize the seriousness of these accusations.
Those in need of immediate assistance can contact Arja Shah's helpline at (602) 560-7408, and for court correspondences, the address is 24 W Camelback Rd, #498, Phoenix, AZ 85013.
Additionally, Arja Shah offers a free consultation to discuss case specifics and strategize the best course of action.