In Arizona, people are protected against unlawful vehicle search or seizure by the Fourth Amendment to the U.S. Constitution. While the Fourth Amendment requires officers to get search warrants before they search your property, there are several exceptions to the warrant requirement that allow them to search without a search warrant.
Vehicle searches are treated differently than searches of your home, and police are generally allowed to conduct warrantless searches of vehicles as long as they have probable cause.
Several other exceptions also allow police to search vehicles without warrants, including consent, searches incident to an arrest, inventory searches, plain view searches, and searches based on reasonable suspicion. We'll take a brief look at each of these exceptions below.
---
Warrantless Searches Based on Probable Cause
In 1925, the U.S. Supreme Court established the mobile conveyance exception to the search warrant requirement in Carroll v. the United States. In their decision, Supreme Court distinguished vehicles from homes, noting that vehicles can easily be moved away from a traffic stop, and evidence could be destroyed.
As long as police have probable cause, they can search your car without a warrant under the mobile conveyance exception without it being considered an unlawful search.
An officer has probable cause when a reasonably prudent person in the same situation would believe that evidence of a crime is likely located inside of a vehicle. However, only the areas in which the suspected evidence would likely be located can be searched.
For example, if a police officer has probable cause to believe that you stole your neighbor's 60-inch television and that it is likely hidden in your car, he or she can search your vehicle's trunk. However, the officer would not have probable cause to search your glove box since a television would not fit inside.
If a police officer pulled you over for a minor traffic violation, he or she will generally not have probable cause to support a warrantless search of your vehicle. However, if your conduct following the stop allows the officer to develop probable cause that evidence might be located in your vehicle, he or she can search without a warrant.
Consider this, if you are stopped for speeding, the officer will not be able to search your car based only on that. However, if he or she smells alcohol on your breath, he or she can search your car for open containers of alcohol.
---
Speak to Arizona DUI Defense Attorney Arja Shah Now
We are Open and Available to answer any questions. Free consultations by phone or video chat. Shah Law has successfully defended over 3,000 clients. We are on your side!
---
Warrantless or Illegal Vehicle Search After Obtaining the Owner's Consent
Consent is another exception to the warrant requirement. In many cases, officers may ask drivers for permission to search their vehicles when they do not have probable cause to support searches. If you consent to the search, it is not a violation of the warrant requirement of the Fourth Amendment.
When an officer asks you if he or she can search your car, it is best to politely decline. If he or she does not have sufficient probable cause to support a search, he or she likewise probably does not have enough probable cause to secure a search warrant from a magistrate or judge.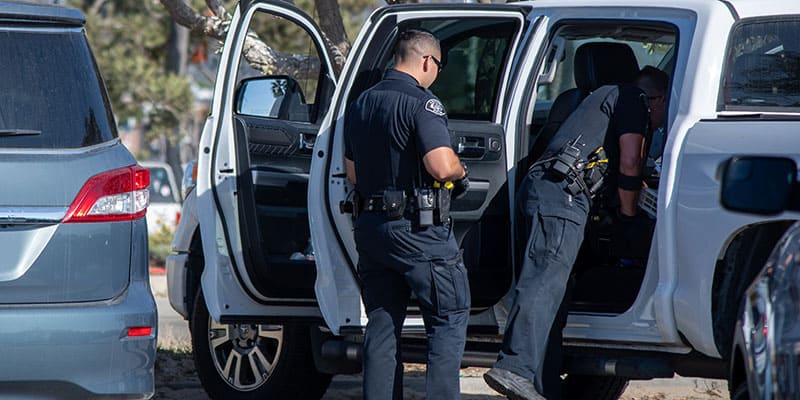 ---
Vehicle Search Leading to an Arrest
Police are allowed to search your vehicle when you have been placed under arrest. However, there are limits to their ability to conduct this type of search. In Arizona v. Gant, the U.S. Supreme Court limited the search of a vehicle incident to the driver's arrest. In that case, the police had already arrested Gantand placed him in handcuffs in the back of a police vehicle. They then searched his car and found cocaine inside a jacket in his car.
The Supreme Court held police officers can only search a vehicle incident to a person's arrest when the person is unrestrained and could retrieve a weapon from inside of the vehicle or when the police reasonably believe that evidence of the crime for which the person is being arrested is located inside of the car.
---
Inventory Searches
If your vehicle is impounded by the police, they are allowed to search it to inventory all of the items inside. This is meant to ensure that you get back all of your personal property when you go to pick up your car from the impound lot. An inventory search does not require the police officer to get a warrant. If he or she discovers evidence of a crime during the inventory process, the prosecutor can use it against you even though it was collected without a warrant.
For example, if your car is impounded after you are arrested for driving under the influence, the police can complete an inventory search of your vehicle. If they find counterfeit bills inside your car while completing the search, you can be charged for counterfeiting based on the evidence they discovered.
---
Vehicle Search Based on Items in Plain View
If an officer pulls you over for a suspected DUI and sees an open bottle of vodka in a cupholder from outside of the car, he or she does not have to get your consent or a warrant to search your vehicle.
Instead, the officer can enter your vehicle, seize the vodka bottle, and look for other evidence. The prosecutor will be allowed to admit the vodka bottle into evidence against you in your DUI case.
---
Vehicle Search Based on Reasonable Suspicion
In most cases, reasonable suspicion will not justify a warrantless search of a vehicle in Arizona. Reasonable suspicion involves an officer's common-sense judgment that a person may have committed a traffic offense or a criminal violation. It is a lower standard than probable cause.
A police officer can pull your car over based on a reasonable suspicion

that you violated a traffic law. However, he or she cannot search your car simply based on the traffic violation without a warrant unless it relates to the reason for your stop.
An officer can make you get out of your car. If he or she reasonably suspects that you are armed and potentially dangerous, he or she can frisk you for weapons. For example, if you were pulled over because the police received a report that you brandished a gun in a road rage incident, they can search you and the passenger compartment of your vehicle for a gun.
Finally, vehicle searches based on reasonable suspicion are allowed for vehicles that are parked on school property. For example, if the police are called because a high school student smells like he or she has been smoking marijuana, the police can search the student's vehicle in the school's parking lot to try to find drugs.
---
Limit on Warrantless Vehicle Searches
In Collins v. Virginia, the Supreme Court limited the ability of police to complete warrantless searches of vehicles when they are parked in yards. In that case, the police were searching for an orange and black motorcycle.
After seeing a photograph of a motorcycle on the suspect's Facebook page, the police went to his home. They saw a tarp in the yard covering something they believed might be the motorcycle, so they entered his yard and looked under the tarp to discover the motorcycle.
The Supreme Court held that because the curtilage of the home enjoys greater protection under the Fourth Amendment, a warrant should have been obtained before the officers' search.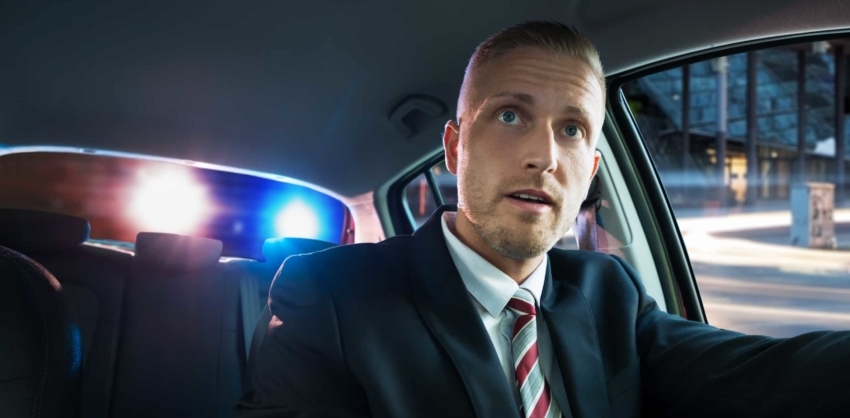 ---
How to Handle a Traffic Stop?
If you are stopped by the police for a traffic stop, you are required to provide your name, insurance information, license, and registration. If the officer starts asking you other questions, you do not have to answer them. It is a good idea for you to choose to remain silent and ask for an attorney before you agree to any questioning.
If an officer asks you for permission to search your vehicle without a search warrant, you should politely refuse in most cases. However, if you do consent to a search, you have the right to limit the areas where the police are allowed to search. Always be polite to the officers and avoid giving them a reason to suspect you of committing a crime.
---
Talk to an Experienced Criminal Defense Lawyer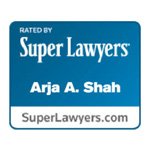 If you are facing criminal charges based on evidence found in your vehicle following a warrantless search, you should talk to an experienced criminal defense lawyer at the Shah Law Firm. Your attorney can review the search to determine whether it met one of the exceptions to the warrant requirement.
If it appears that the search was unlawful, your attorney might be able to get the evidence taken by the police suppressed. Call us today to schedule a consultation at 602.560.7408.