Haunted by a DUI: What to Do After Getting a Halloween DUI Charge
Halloween is traditionally a night of costumes, candy, and celebrations. While children eagerly go trick-or-treating, many adults also join the festivities, often incorporating alcohol into their evening.
However, combining Halloween fun with drinking can lead to unintended and severe consequences, such as DUI charges.
According to the National Highway Traffic Safety Administration, 44% of all fatalities on Halloween night between 2012 and 2016 involved a driver who was under the influence. If you face a DUI charge this Halloween in Arizona, it's crucial to understand the laws, penalties, and steps you can take to protect your legal rights.
The article will cover the following key points:
Understanding the complexities of a DUI charge, especially one incurred on a holiday like Halloween, is crucial. With Arizona's stringent DUI laws under ARS 28-1381, being well-informed and seeking expert legal guidance can make a significant difference in your case's outcome.
---
Understanding Arizona DUI Laws
In Arizona, DUI is regulated by several laws under the Arizona Revised Statutes, primarily ARS 28-1381.
Under this statute, it's illegal to operate a motor vehicle while under the influence of alcohol, drugs, or a combination of both.
A blood alcohol concentration (BAC) of 0.08% or higher qualifies as a DUI for non-commercial drivers, whereas the limit for commercial drivers is 0.04%.
---

Penalties for Halloween DUI Charges
Getting hit with a DUI charge on Halloween in Arizona is a serious matter that can have long-lasting impacts on both your personal and professional life.
Considering the nuances surrounding DUI charges incurred during holiday festivities, having an experienced DUI attorney like Arja Shah in Phoenix is essential.
Consequences You May Face:
Required Jail Time: Sentences can vary, starting from a single day and extending to six months in jail. For first-time offenders, a

10-day jail term is the minimum

, with the possibility of suspending nine days upon successful completion of alcohol education courses.
Financial Penalties: Fines for a

first-time standard DUI begin at $1,250,

while a second such offense can cost over $3,000. For a first-time Extreme DUI, the minimum fine is $2,500, increasing to more than $3,250 for a second Extreme DUI. These amounts can go higher based on various factors.
Loss of Driving Privileges: A DUI conviction will result in a license suspension for a

minimum of 90 days

, with the potential for up to a one-year suspension.
Additional Repercussions:
Probation for a period of up to

five years

Mandatory screenings for alcohol or drug use and requisite educational classes

Potential community service requirements

Incarceration-related financial obligations

Possible monthly fees associated with probation

The requirement for SR22 insurance coverage

Installation of an Ignition Interlock Device for one year is obligatory
Arizona's DUI laws make it vital to consult a qualified DUI attorney. Expert legal guidance can be the key to reducing the severity of these penalties or avoiding them altogether.
---
Importance of Legal Representation
Engaging a qualified criminal defense attorney specializing in DUI cases is crucial in dealing with a DUI charge.
Legal representation will not only help you understand the charges against you but can also guide you through the legal process, advising you on plea options, potential defenses, and how to reduce your sentence possibly.
---
Field Sobriety Tests and Chemical Tests
When pulled over for suspected DUI in Arizona, it is important to be aware of your rights regarding field sobriety tests and chemical tests.
Arizona law follows the concept of "implied consent," meaning that by operating a vehicle on the state's roads, you have already consented to undergo these tests when law enforcement has reasonable grounds to believe you are an impaired driver.
Refusing to take these tests can lead to an automatic suspension of your driver's license.

Field sobriety tests are physical tests conducted by the police officer on the spot to assess your coordination, balance, and cognitive abilities.
These tests can include walking in a straight line, standing on one leg, or following an object with your eyes. You have the choice to refuse these tests but keep in mind that the officer may use your refusal as evidence against you in court.

Chemical tests, typically breathalyzers, measure your blood alcohol concentration (BAC).
In Arizona, refusing to take these tests can result in a one-year license suspension for a first offense and two years for a subsequent offense, even if you are ultimately found not guilty of DUI. It's important to note that if you are arrested, and law enforcement requests a chemical test, failing to comply can result in additional penalties.
Understanding your rights when facing a DUI charge in Arizona can help you make informed decisions.
If you have concerns about your specific situation, it is advisable to consult an attorney specializing in DUI laws in your state. 
---

Managing the Aftermath of a Halloween Weekend Drunk Driving Charge
Navigating the complexities of a drunk driving charge received on Halloween is both emotionally taxing and legally intricate.
The actions you take immediately following the arrest can significantly influence the outcome of your case.
Here are key points to consider:
Posting Bail

:

One of the first steps may involve securing your release from jail, which usually requires posting bail. The amount can vary depending on several factors, including prior convictions and the severity of the DUI.
Vehicle Impoundment

:

Following a DUI arrest, your vehicle will likely be towed and impounded. Retrieving your car involves both logistical challenges and additional expenses.
Initial Court Appearances

:

You'll need to attend preliminary court hearings, which may include an arraignment where charges against you will be formally read. This is also when pleas are entered.
Consult an Attorney

:

It is highly recommended to seek legal advice promptly. An experienced DUI attorney can assess your situation, advise you on the best course of action, and begin to formulate a strong defense strategy.
---
What to Expect After a DUI Arrest on Halloween
If arrested for a Halloween DUI, you will likely be taken to a local police station for booking and may be kept in custody until you can post bail. Following this, you'll have to appear in court for an arraignment, where you will be formally charged.
The process may involve multiple hearings, pre-trial motions, and potentially a trial, necessitating effective legal representation. 
---
How Arja Shah Law Can Help Defend You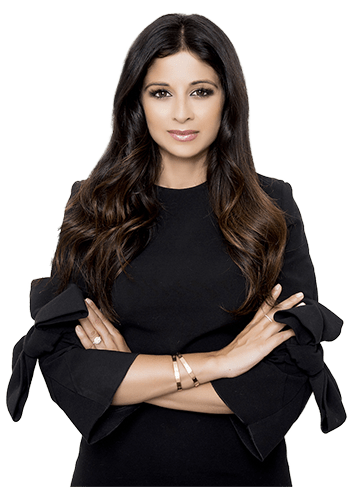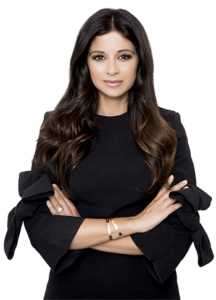 Holidays frequently have a higher percentage of DUI charges. If you find yourself facing a DUI charge on Halloween,, it is important to be informed about the charge and what your options are.
Should you face a DUI charge on Halloween, Arja Shah, an experienced DUI defense attorney, can provide the specialized legal representation you need to defend against such charges effectively.
Don't let a DUI define your future—contact the Shah Law Firm today and receive a free consultation at (602) 560-7408.