Implications of Ignition Interlock Device Installation for Non-Vehicle Owners: An Arizona Case Study
In DUI law, certain landmark court decisions can profoundly impact legal practice and public policy.
In Arizona, where one out of every three traffic deaths is DUI-related, the role of such rulings is particularly critical.
The Stowe case, a pivotal DUI case in the state's legal history, has significantly altered Arizona's DUI sentencing landscape.
It has reshaped statutory interpretation, sentencing guidelines, and even the day-to-day operations of law enforcement agencies.
In this article, we delve into the following topics: 
---

What is an Ignition Interlock Device? 
An Ignition Interlock Device, often abbreviated as IID, is a breathalyzer-like apparatus installed in a vehicle that prevents the vehicle from starting if the driver's blood alcohol content (BAC) is above a pre-set limit.
Essentially, it is a tool designed to ensure that the driver is sober before they can operate the vehicle.
The device is connected directly to the vehicle's ignition system. Before the vehicle can be started, the driver must blow into the device.
If the detected BAC exceeds the pre-set limit, usually around .02%, the vehicle will not start.
Beyond initial startup, the IID also requires random retests while the vehicle operates, known as "rolling retests."
These periodic checks are designed to prevent a sober person from starting the car for an intoxicated driver and to ensure continued sobriety throughout the drive.
The device does not shut off the vehicle if alcohol is detected during a rolling retest to avoid causing an accident.
However, it will record the violation, sound an alarm, and cause the vehicle's lights to flash until the ignition is turned off.  The data logged by an IID, including any violations, can be accessed and reviewed by relevant authorities, typically during regular inspection intervals.
The courts will then be alerted of the violation, and the person required to have an IID installed will face even tougher consequences, beginning with a mandatory reset of the length of time you are required to have this device installed.
---
Understanding the State of Arizona v. Stowe Appeal Case
In a recent legal development in Arizona, an appellate court was tasked with interpreting the implications of a law that permits those found guilty of severe DUI to secure early jail release, provided they install an ignition interlock device in their vehicles.
The law clearly states that individuals convicted of severe DUI offenses can have their sentence reduced by 31 days if they install such devices.
The court had to determine the outcome for an individual convicted of a severe DUI offense who did not own a vehicle.
Case Details
Per the court's opinion, the individual in question was indicted for an aggravated DUI. The defendant sold her vehicle to fund her legal defense and subsequently pleaded guilty to the felony.
The court's ruling was a 45-day jail sentence, of which all but 14 days could be waived if an ignition interlock device was installed in her vehicle for a year.
The defendant sought an early end to her probation.
However, the State countered that she had failed to install the mandatory ignition interlock device and was therefore required to serve the complete 45-day sentence.
The defendant contended that she couldn't install the device because she no longer owned a vehicle, arguing that the entire jail sentence should not apply.
The trial court ruled in favor of the defendant's early release, prompting the State to appeal.

Appellate Decision
During the appeal, the State invoked the law stating that a sentence can be reduced by 31 days if the individual install a certified ignition interlock device in any vehicle they drive for a year.
According to the State, the defendant did not comply with this requirement and should not have been granted early release.
The court evaluated the appeal and concluded that the pivotal question was whether someone without a vehicle still qualifies for early release under this law.
While it was confirmed that the defendant did not install an interlock device, she also did not operate a vehicle due to her not owning one. Therefore, she wouldn't have been able to install the device even if she had wished to.
Ultimately, the court ruled that the defendant was eligible for early release because she did not operate any vehicle during her probation period.
Even though she didn't install the interlock device as mandated, the court deemed it nonsensical to insist she install it in a random vehicle when she didn't own one.
Such an action wouldn't benefit anyone.
The appellate court thus upheld the initial decision to grant the defendant early release.
---

Implications for DUI Defense After the Stowe Case
This case has highlighted the implications of ignition interlock device installation for non-vehicle owners.
The study found that individuals without a vehicle but a driver's license were not required to install ignition interlock devices.
This was because Arizona requires the device for anyone convicted of driving under the influence wanting to reduce their sentence.
However, this case illustrated how this requirement does not apply to people who do not own a vehicle.
This case emphasizes the need for policymakers to consider such implications and ensure that ignition interlock device requirements are fair and reasonable.
It also suggests that alternatives, such as community service or education programs, should be considered for non-vehicle owners.
---
Navigating Aggravated DUI Charges: How a Defense Attorney Can Help
When faced with an aggravated DUI charge, the assistance of an experienced DUI defense attorney is paramount.
The complexity of such cases is significantly higher than standard DUI charges, often involving severe penalties, including mandatory jail time, high fines, driver's license revocation, and potential felony convictions.
A skilled DUI defense attorney can help in several ways.
Firstly, they will carefully examine all the evidence, including breath, blood, and field sobriety tests, to ensure they were conducted correctly and legally.

Any discrepancies or procedural errors could lead to evidence being dismissed.

Secondly, they can challenge the aggravating factors that led to the elevated charge.

Aggravated DUI charges often hinge on specific circumstances such as the presence of a minor in the vehicle, causing bodily harm or property damage, or repeat offenses. If these factors can be disproven, the charges may be reduced.

Thirdly, an attorney can navigate the legal system effectively, advocating for the client's rights at every step.

This includes negotiation with prosecutors to reduce charges or penalties, providing representation in court, and advising on the potential benefits and drawbacks of pleading guilty versus going to trial.

Finally, if a conviction cannot be avoided, a DUI defense attorney can argue for mitigating factors during sentencing to reduce the severity of the punishment.

They can also assist with post-conviction matters like license reinstatement and record set-aside procedures.
Working with a DUI defense attorney when facing an aggravated DUI charge is critical in securing the best possible outcome.
Our expertise and understanding of the legal intricacies involved in such cases are invaluable resources for anyone facing these serious charges.
---
You are Not Alone. The Shah Law Firm is Here to Help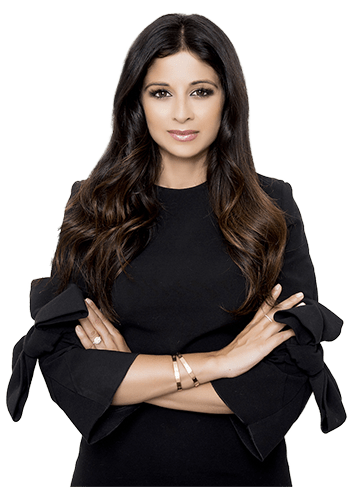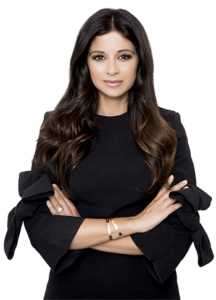 Facing an aggravated DUI charge can be an extremely stressful experience. 
The Shah Law Firm is committed to providing expert legal representation and support to those facing a DUI charge. 
Don't let a criminal charge define your future—contact the Shah Law Firm today and receive a free consultation at (602) 560-7408.