Unlike most other crimes, white-collar crimes are often difficult to detect and not as out in the open and blatant as something like armed robbery, for example, which is easy to get caught for and generally much easier for the prosecution to prove in a court of law. However, when it comes to white-collar crimes that involve embezzlement, the laundering of money, or extortion, the charges are in most cases not as obvious — but that absolutely does not mean that being charged with white-collar crime comes with lesser charges — in fact, the penalties, fines, and other sentencing can be just as severe if not worse in some cases.
White-collar crimes involve many different types of charges not only in Arizona but also on the federal level. Our Arizona-based law firm, the Shah Law Firm, has years of experience representing people with these cases. Our white-collar crime attorneys in Phoenix understand how to defend against these charges and investigate cases thoroughly for our clients. We offer no-cost legal consultations to those interested in learning more about our expertise and services.
White Collar Crime Defined
In the most basic sense, white collar crime is one in which there was no violence used, and the perpetrator of the crime had something financial to gain by committing the crime. Most frequently investigated by the Federal Bureau of Investigation, or the FBI, white collar crime is typically characterized by the concealment of the truth, or through violation of trust through deceit in any number of forms. And, in most instances, the motivation for white collar crime is the financial gain on the part of the perpetrator of the crime.
---
---
What are the Most Common Types of White Collar Crime in the State of Arizona?
There are a number of different types of cases in which the deception of many people is used for illegal financial gain in Arizona. Some, but not all of these white-collar crimes include:
Bankruptcy fraud
Forgery of financial documents or other forms for the purpose of illegal financial gain
Counterfeiting money (currency) or financial documents
Bribery
Identity theft
Securities fraud
Insurance fraud
Fraud against a credit card or credit card company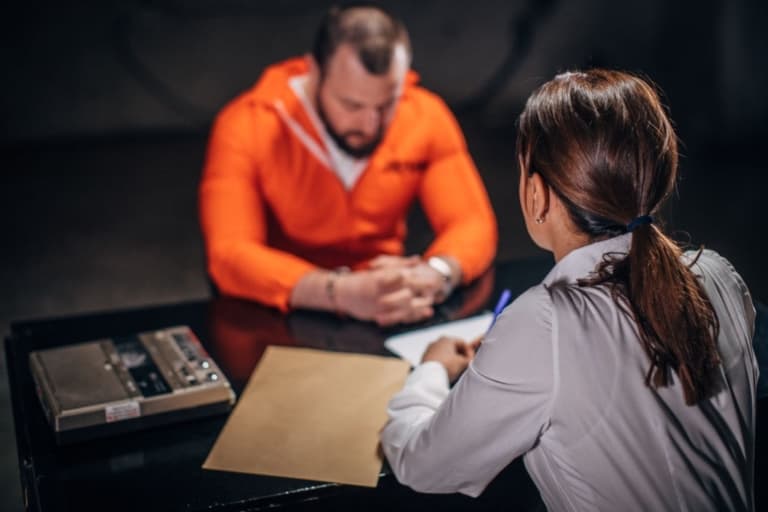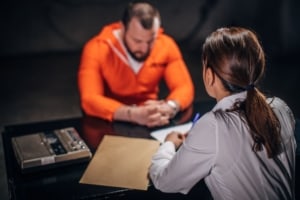 ---
If You are Suspected of White Collar Crime, You Might Not Yet Be Aware — But Your Supervisors Probably are
It is very common for those who are under investigation for white-collar crime in Arizona to be completely unaware of the situation — but entirely likely that their bosses or others in higher positions are in the know and to be working with the authorities, namely the FBI. Those in these kinds of leadership positions will most likely be looped in as the investigation evolves, as the authorities may deem that they have knowledge — or are within reach of knowledge — that could help with the investigation.
In these instances, you may find that your boss or others in positions of power at your office or within your firm are acting out of character or treating you differently from how they typically would.
If you have done something that could be considered a white collar crime and those around you are behaving in a manner not commensurate with their normal demeanor, now is the time to retain the services of a criminal attorney in Phoenix who can aggressively defend you in court if it becomes necessary.
---
White Collar Crimes Charges
These crimes include money laundering, identity theft, forgery, tax evasion, embezzlement, and fraud. All these crimes have different penalties associated with them depending on the severity of the case. Sometimes they are even prosecuted by the federal government including the Internal Revenue Service, the FBI, and even the Securities and Exchange Commission. When you're facing white-collar crimes, it's important to have an experienced criminal defense attorney by your side to protect your legal rights. It's no secret there's a lot at risk when you're facing these types of charges, so choose us to represent you when you need expert legal representation the most.
Defense Strategies
When you begin to work with our Phoenix criminal defense attorney, we listen to your side of the story and then proceed to evaluate all the evidence against you. From there, we will investigate further with the goal of debunking the evidence to get your charges reduced or altogether dismissed. This process takes a lot of time and investigation, and you will have to be as committed to the process as your legal team is to ensure the best outcome for your white-collar crime charges. If you're ready to fight on your own behalf, the Shah Law Firm will aggressively represent you, giving you the best chances possible for the outcome that allows you to get back to your life.
Schedule a Consultation Today
To learn more about what we can do for your case and to talk to an experienced white-collar crimes attorney in Phoenix, call our Arizona law office today at 602-560-7408. We serve clients in Phoenix, Scottsdale, Mesa, Tempe, Goodyear, and Apache Junction, AZ.