Can I Still Get a DUI in a Self-Driving Car with Autonomous Autopilot?
In today's fast-paced world, autonomous vehicles are quickly becoming the future of transportation.
With over 1.4 million self-driving cars on US roads today, with the expectation of 3.5 million vehicles by 2025 and 4.5 million by 2030, the question of DUIs in these vehicles has become a pressing concern.
In Arizona alone, an average of 27,000 driving under-the-influence arrests are made each year, leading to significant legal consequences for the individuals involved.
In this article, we'll discuss the following topics and answer to the questions:
As the number of autonomous vehicles increases, it's essential to understand the potential implications of DUI charges while using these advanced technologies.
According to the Institute for Highway Safety, and the Institute of Electrical and Electronics Engineers, there are predictions that by the year 2040, 75% of all vehicles on the road will be autonomous.
What is even more interesting is the rise of driverless cars and taxis that are in service today.
For example, a company called Waymo has had automated vehicles on the road since 2009! But even with these automated cars in self-driving mode, there are still numerous potential risks.
As a Phoenix DUI lawyer from the Shah Law Firm, we specialize in DUI and criminal defense and are well-equipped to help you navigate the complexities of DUI charges in self-driving vehicles.
---

Can You Still Get a DUI in an Autonomous Vehicle Self-Driving System or Autopilot?
In Arizona, the DUI laws (Arizona Revised Statutes 28-1381(A1)(A2), 28-1382, and 28-1383) outline various charges depending on the severity of the offense.
These include:
Even with the presence of self-driving cars, you can still get a DUI if you're caught driving behind the wheel when pulled over and found to be under the influence while operating the vehicle.
Autonomous vehicles are designed to minimize human error but still require some level of human interaction, such as taking control when the vehicle cannot navigate a specific situation.
In cases where a driver is intoxicated but not actively controlling the vehicle, the argument could be made that they're not in violation of the DWI statutes.
However, it's important to remember that the law can be interpreted broadly.
An experienced Phoenix DUI lawyer from the Shah Law Firm can help you navigate the intricacies of DUI while using self-driving features in an autonomous car.
---
Types of Vehicles that Offer Self-Driving Features
Below are a few examples of vehicles that offer Autonomous and Semi-Autonomous Driving Features.
Tesla Model S, Model 3, Model X, and Model Y – Using Tesla's Autopilot System and Full Self-Driving Capability (FSD) systems offer a range of advanced driver assistance features, including adaptive cruise control, lane keeping, and self-parking.
Cadillac CT6 – Equipped with the Super Cruise system, this luxury sedan provides semi-autonomous driving capabilities on certain highways, allowing for hands-free driving under specific conditions.
Mercedes-Benz S-Class and E-Class – These models feature the Intelligent Drive system, which includes adaptive cruise control, active lane assist, and active steering assist, among other features.
BMW 5 Series – The BMW Driving Assistant Professional package includes features such as adaptive cruise control, lane keeping assist, and traffic jam assist, which can help with semi-autonomous driving in certain situations.
Audi A8 and A6 – Audi's Traffic Jam Pilot and other driver assistance features provide limited self-driving capabilities, including adaptive cruise control, lane keeping assist, and traffic jam assist.
Volvo XC90, S90, and V90 – Equipped with the Pilot Assist system, these models offer adaptive cruise control, lane assist, and limited hands-free driving in specific conditions.
Nissan ProPILOT Assist – Available in models such as the Nissan LEAF, Rogue, and Altima, this system offers adaptive cruise control and lane assist for semi-autonomous driving on highways.
Ford F-150, Mustang Mach-E, and other models – Ford's Co-Pilot360 system provides various driver assistance features, such as adaptive cruise control with stop-and-go, lane centering, and evasive steering assist.
---
Does "Actual Physical Control" Apply to Self-Driving Cars?
Actual Physical Control (APC) is a crucial concept in Arizona DUI law.
APC means that a person can be charged with a DUI if they're in control of the vehicle while under the influence, even if the vehicle isn't in motion.
The interpretation of APC varies by case, with factors such as the vehicle's location, ignition status, and the driver's position in the car coming into play.
With self-driving cars, the concept of APC becomes more complex.
While the car may be in control of most aspects of driving, the human occupant is still responsible for some level of control, such as monitoring the vehicle's operation and intervening when necessary.
If a driver is found to be under the influence vehicle's self-driving automation is operating, they may still be considered to have APC and could face DUI charges.
---
What Happens to Your License and Driving Record if Charged with Drunk Driving?
If you're charged with a DUI, regardless of whether it's in an autonomous vehicle or not, your driver's license and driving record can be significantly impacted.
Arizona law (ARS 28-3306) stipulates that a DUI conviction can result in the suspension or revocation of your driver's license, with the length of suspension depending on the severity of the charge and any prior DUI convictions.
Additionally, being convicted of driving under the influence of alcohol or drugs can lead to increased insurance premiums, the requirement to install an ignition interlock device, and potential difficulties in obtaining employment or housing due to a criminal record.
Furthermore, if you hold a commercial driver's license, a DUI conviction can jeopardize your career, as commercial drivers are held to stricter standards under Arizona law.
In addition to the suspension or revocation of your driver's license, a DUI conviction often requires obtaining SR-22 insurance.
This type of insurance is a high-risk policy that serves as proof of financial responsibility, as mandated by the Arizona Department of Transportation (ADOT). SR-22 insurance rates can be costly, and you may be required to maintain them for a period of three years following the reinstatement of your license.
Furthermore, your vehicle may be impounded following a DUI arrest, and you could face additional expenses related to towing and storage fees in order to retrieve your car.
As part of the penalties associated with a conviction, the consequences of a DUI may also require you to complete mandatory defensive driving classes, which aim to educate drivers on safe driving practices and the dangers of impaired driving. These classes can be time-consuming and may come with additional costs.
Additionally, Arizona law (ARS 28-1381) mandates that individuals convicted of a DUI must undergo an alcohol assessment and complete a treatment program.
The assessment evaluates the severity of your alcohol use and may lead to mandatory alcohol education, counseling, or rehabilitation.
These programs can be both time-intensive and expensive, further emphasizing the importance of seeking experienced legal representation from a Phoenix DUI attorney at the Shah Law Firm to help minimize the impact of a DUI charge on your life.
---

Self-Driving Vehicle Caused an Accident, Who is At-Fault?
Determining fault in an accident involving a self-driving vehicle can be complicated.
In traditional accidents, the fault is usually assigned to one or more drivers based on their actions or negligence.
However, with autonomous vehicles, multiple parties could potentially be held responsible, including the vehicle manufacturer, the software developer, or the human occupant.
Under Arizona law, drivers are still required to maintain a reasonable level of control over their vehicles, even when using autonomous driving features.
If an intoxicated drunk driver fails to intervene in a situation that the self-driving system couldn't handle, they may be held liable for the accident.
Conversely, if the autonomous vehicle's technology is found to be faulty or responsible for the accident, the manufacturer or developer could be held liable.
In cases involving DUI charges, determining fault becomes even more complex.
A skilled Phoenix DUI lawyer from the Shah Law Firm can help investigate the circumstances of the accident and build a strong defense to protect your rights and interests.
---
How a Phoenix DUI Lawyer from the Shah Law Firm Can Help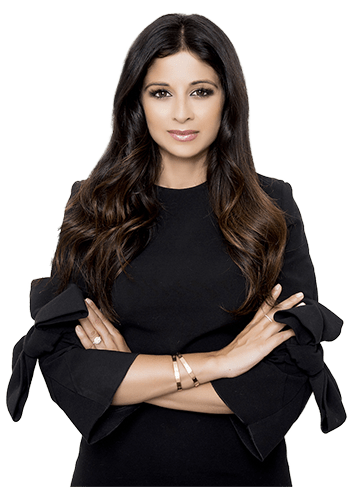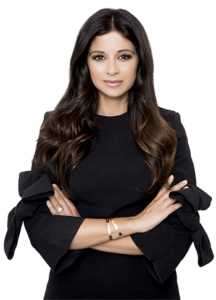 Facing a DUI charge in an autonomous vehicle can be a confusing and overwhelming experience.
The legal landscape surrounding driving while impaired and self-driving cars are still evolving, making it crucial to have an experienced DUI lawyer on your side.
At the Shah Law Firm, our dedicated team has over 3,000 case victories and over 15 years of extensive experience in DUI and criminal defense, ensuring that we can provide the best possible representation for your case.
As self-driving motor vehicles become more prevalent on our roads, the legal implications of DUI charges in these vehicles will continue to be a hot topic.
Understanding the potential consequences and knowing how to defend against such charges is essential for anyone who may find themselves in this situation.
With the help of a Phoenix DUI lawyer from the Shah Law Firm, you can navigate the complexities of DUI charges in autonomous vehicles and protect your rights and interests.
Don't let a DUI charge derail your life; contact us today at (602) 560-7408 for a free consultation, and let our legal team work for you.