ARJA HAS THE EXPERIENCE IT TAKES
Arja Shah is a leading Mesa Criminal Defense Attorney. Over the years, she has acquired her experience by successfully defending hundreds of individuals facing criminal charges carrying life-altering ramifications. Arja truly understands what is at stake when you're charged with a crime and takes great pride in offering very personalized service to her clients. Arja strongly believes it's not just about knowing the law, but also knowing how to comfort and lead people through difficult times.
Evidenced by client reviews and professional recognition, Arja believes that everyone deserves a quality defense before they can be served a life-altering punishment. Arja will aggressively defend you in court while vigorously protecting your constitutional rights.
Arja was selected to The National Top 100 Trial Lawyers and named a 2015 and 2016 Top 100 Attorneys by Phoenix Magazine.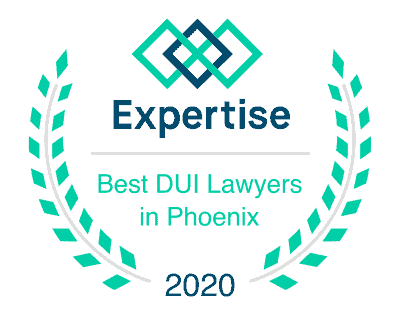 Types of Cases The Shah Law Firm Handles:
Mesa Criminal Cases Handled include:
DUI / DWI cases handled include:
---
Why do you need to Hire a Criminal Defense Attorney In Mesa?
When you're facing criminal charges such as a DUI, there is no other recourse for you but to secure the service of an experienced criminal defense lawyer to defend you in court. Here are some reasons why hiring Attorney Arja Shah, a skilled criminal defense attorney, should be at the top of your to-do list.
Arja is a skilled and experienced Mesa DUI lawyer / Mesa Criminal Defense Lawyer.  Arja Shah is exceptionally well-versed in the law. While you can try to read up on the laws that apply to your criminal case, Arja Shah has spent many years immersed in the law, successfully defending clients facing dire choices over the years. Having Attorney Shah's experience and training on your side,  you stand a better chance of winning your case.
---
Arja Handles Every Client Directly. Arja is Your Partner, Not Just a Lawyer.
Experience with and Knowledge of Specific Judges and Prosecutors is Important
Affordable Rates without Sacrificing Quality Defense is Key
It's Not Just Knowing the Law, It's Also Knowing People and Compassion
Arja created the Shah Law Firm with the sole purpose to use her several years of Criminal Law experience to fight for the dismissal of her client's charges. Arja will aggressively defend you in court against the serious charges that you have been charged with while vigorously protecting your constitutional rights.
---
Mesa Defense Attorneys Focus on Favorable Results
Defense lawyers are primarily there to help you get a favorable result, and such results are not limited to an acquittal (acquittal meaning charges completely dropped as if they never happened). Arja Shah's Mesa DUI Law Firm can also get your case dismissed before it even gets to court. For criminal cases where a plea bargain or settlement appears to be the best choice, you can trust Arja Shah, with considerable experience in negotiating plea deals with prosecutors, to get the best possible outcome for you.
---
Arja can Protect You from the Unfair Practices of Unscrupulous Authorities
Let's face it: While most police officers and legal officials are fair and honest, there are those who are unscrupulous enough to tamper with evidence, fabricate reports, and exaggerate testimonies just to get you convicted. Good defense attorneys have the ability to sniff out the truth about the evidence presented against you, so if you have one representing you, you should have a great measure of protection against them.
Arja Shah can do all of the above, and more.
Schedule a Consultation with Arja
Get the aggressive representation you need for your case today! Call us now to set up your consultation. Don't wait!
---
Helpful Arizona Criminal Law Resources:
Criminal:
AZLeg.gov – Arizona State Legislature: Title 13 – Criminal Code
AZCourts.gov – Arizona Judicial Branch: Self-Help Guide for Criminal Law
AZCourts.gov – Arizona Judicial Branch: Criminal Code Sentencing Chart
DUI:
AZDPS.gov – Arizona Department of Public Safety: Overview of Arizona DUI Laws
ADOT.gov – Arizona Department of Transportation: Driver Improvement Measures for DUI
AZGOHS.gov – Arizona Governor's Office of Highway Safety: Arizona DUI Laws
Attorney Arja Shah has Successfully Represented Thousands of Clients Throughout All Arizona Courts.