How Does a Prior DUI Conviction Impact a New DUI Charge?
Facing a new DUI charge is an intimidating experience, and it becomes even more daunting when you have a prior DUI conviction on your record.
In Arizona, driving under the influence (DUI) is a severe criminal offense, and repeat offenders are subject to increased penalties and consequences.
An alarming statistic reveals that one-third of those arrested for DUI are repeat offenders.
This underscores the importance of addressing the issue of repeat DUI offenses and understanding the legal implications and consequences that follow.
In this article, we will discuss the following topics:
---
Arizona's DUI Sentencing Guidelines for Repeat Offenders
Arizona has stringent DUI sentencing guidelines, as detailed in the Arizona Revised Statutes (ARS) 28-1381 through 28-1385.
These guidelines outline the penalties for both first-time and repeat DUI offenders.
The severity of the penalties for a new DUI charge is significantly influenced by prior DUI convictions, with a greater number of convictions resulting in harsher consequences.
The look-back period in Arizona is 7 years, meaning that any DUI convictions within that timeframe can be considered when determining the penalties for a new DUI offense.
Repeat offenders within the look-back period face increased jail time, higher fines, longer license suspensions, and mandatory ignition interlock device installation.
---
Felony DUI vs. Misdemeanor DUI: Understanding the Key Differences
Felony and misdemeanor DUI charges are two classifications of driving under the influence offenses that carry different consequences and legal ramifications.
Understanding the distinctions between the two is crucial, as it can significantly impact the penalties an individual may face. 
Felony DUI Charges
A DUI is elevated to a felony in Arizona under the following five circumstances:
When the driver has a

suspended license at the time of the offense,

leading to a

Class 4 felony

If the driver has

received their third DUI within a 7-year timeframe,

resulting in a

Class 4 felony

In instances

where a child under the age of 15 is present in the vehicle during the DUI offense,

which constitutes a

Class 6 felony

If the driver is

mandated to have an ignition interlock device installed in their vehicle but fails to comply

, leading to a

Class 4 felony

When the driver is

caught driving on the wrong side of a highway

while under the influence, considered a

Class 4 felony
Penalties for a first-time Class 4 felony DUI conviction can include the following:

Misdemeanor DUI Charges
Misdemeanor DUI charges typically involve

first-time

or second-time offenders within the 7-year look-back period

who have not caused severe injury or death. Additionally, no aggravating factors were present.
Misdemeanor DUI charges are classified as Class 1 misdemeanors,

which are considered less severe than felony DUI charges.
Penalties for a misdemeanor DUI conviction can include the following:
A minimum of 1 day to 6 months in jail, depending on the BAC level and the number of prior offenses within the look-back period

Fines

ranging from

$1,250 to $3,000

License suspension for a minimum of 90 days and maximum suspension of 1 year 
Installation of an ignition interlock device upon license reinstatement
Probation, community service, or mandatory alcohol treatment programs
The primary contrasts between felony DUI charges and misdemeanor DUI charges lie in the severity of the circumstances, the classification of the offenses, and the range of penalties associated with each type of charge.
Felony DUI charges carry more severe consequences than misdemeanor charges and often involve more dangerous or harmful situations.
Regardless of the type of charge one faces, it is crucial to seek legal representation from an experienced DUI defense attorney, like those from The Shah Law Firm, to ensure the best possible outcome for the case.
---
How Long Does a Prior DUI Conviction Stay on Your Record in Arizona?
In Arizona, a DUI  remains on your criminal record indefinitely.
However, when it comes to sentencing for a new DUI offense, the courts only consider prior DUI convictions within the 7-year look-back period.
It's important to note that multiple DUI convictions on your record can still have lasting consequences, affecting employment opportunities, insurance rates, and housing options.
---
Arizona's Ignition Interlock Device Requirements for Repeat DUI Offenders
Arizona requires repeat offenders to install an ignition interlock device (IID) in their vehicles as part of the penalties imposed.
The IID prevents the vehicle from starting if the driver's breath alcohol content (BAC) exceeds a predetermined limit.
The duration of the IID requirement varies depending on the number of prior DUI convictions and the severity of the offense.
Arizona Revised Statute § 28-1461 outlines the specifics of the IID program, including installation, monitoring, and compliance.
---

DUI Defense Strategies for Those with Prior DUI Convictions in Arizona
When faced with a new DUI charge and prior convictions on your record, it is essential to have a skilled criminal defense lawyer, like those from The Shah Law Firm, to represent your interests.
An experienced attorney can help minimize the consequences of a new DUI charge by employing various defense strategies, including:
Challenging the legality of the traffic stop and arrest
Scenario: An officer pulls you over for a minor traffic violation, such as a broken taillight, and then arrests you for DUI without probable cause.

Your attorney could argue that the traffic stop was unjustified and the subsequent DUI arrest was unlawful, potentially leading to the dismissal of the DUI charge.
Disputing the accuracy and reliability of breathalyzer or blood test results
Scenario: You are arrested for DUI and submit to a breathalyzer test showing a BAC above the legal limit. Your attorney discovers that the breathalyzer device had not been properly calibrated or maintained, bringing the accuracy of the test results into question.

This could result in the suppression of the breathalyzer evidence, weakening the prosecution's case.
Investigating the arresting officer's training and qualifications
Scenario: You are arrested for DUI, and the officer administers field sobriety tests. Your attorney investigates the officer's training and discovers they did not follow the proper procedures when administering the tests.

This may lead to excluding the field sobriety test results from the evidence, making it harder for the prosecution to prove their case.
Evaluating the possibility of alternative explanations for the driver's impairment
Scenario: You are arrested for DUI after exhibiting signs of impairment, such as slurred speech and unsteady balance. Your attorney presents evidence that you were suffering from a medical condition, such as low blood sugar, which can cause similar symptoms.

This alternative explanation could doubt the prosecution's claim that your impairment was due to alcohol or drugs.
In addition, a DUI lawyer from The Shah Law Firm can review your prior DUI convictions and determine if there are any grounds to contest their validity.
If successful, this could potentially reduce the impact of a prior DUI conviction on the new DUI charge.
---
An Experienced Attorney is Essential When Faced With A DUI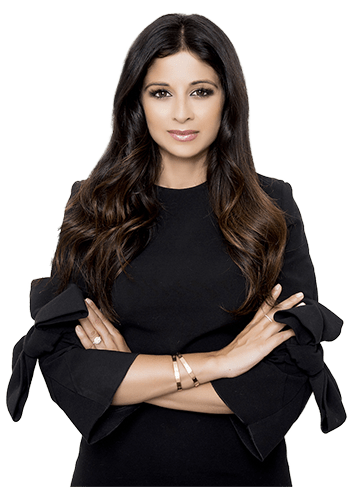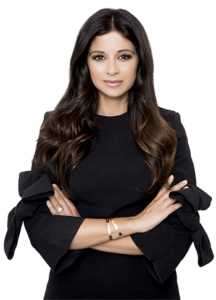 Remember, the consequences of multiple DUI convictions can have a lasting impact on your life.
Therefore, taking the necessary steps to prevent additional DUI incidents and maintaining a clean record is essential.
If you face a new DUI charge with prior convictions, contact an experienced attorney from The Shah Law Firm to ensure the best possible defense and outcome for your case.
Don't let a DUI define your future—contact the Shah Law Firm today and receive a free consultation at (602) 560-7408.